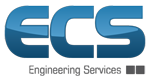 17 Nottingham trash screen sites overhauled by ECS
ECS Engineering Services has recently collaborated with the Environment Agency to overhaul trash screens in 17 locations throughout Nottingham. The comprehensive project has involved the total replacement, redesign and infrastructural development of the trash screen sites – improving the water flow through a multitude of culverts to alleviate flooding risks.
Trash screens perform a dual role in water control. Primarily, a trash screen can ensure debris does not enter and block the culvert, where it is then difficult to extract. A build-up of debris can result in an increased flood risk. Furthermore, trash screens also double up as security screens, restricting access to the culvert. ECS – which offers over a quarter of a century of experience in water control – has been bolstering these assets in Nottingham, carrying out assessments, redesigns, fabrications and installations.
Clark Williamson, Contracts Director at ECS, explained ECS' role: "We were required to carry out inspections at each of the trash screen sites, assessing the scope of works and what would require replacement or redevelopment. With 17 individual locations, works varied greatly. In some cases, a complete trash screen replacement was required. In others, we would have to provide new hand railings, access platforms, gates, repair concrete or remove old security grids. Ultimately, we needed to provide 19 new trash screens all in accordance with Environment Agency national trash screen standards."
Each trash screen was designed and fabricated by ECS in galvanised mild steel. ECS is accredited to Execution Class 4 under BS EN 1090-2 for steel fabrication which ensured quality welding, while galvanising was carried out to MEICA specifications outlined by the Environment Agency. In each case, ECS had to determine the optimum bar spacing and screen angle – important metrics as improper specification can lead to the screen itself compromising flow. Consequently, every trash screen had to be tailored to the requirements of each individual site.
Clark explains: "There are a multitude of considerations. Typically, bar spacing of around 150 mm is ideal to capture debris but also provide adequate security provision. Other areas we assess are the flow rates at each site and the size of debris. Altogether, we can use this information to reduce the risk of blockage."
In addition, access platforms required fabrication. Platforms ensure that the trash screen can be safely accessed by maintenance personnel for inspection and cleaning. To further promote this, ECS provided new hand railings and access gates where required. Despite the volume of work, ECS was able to provide a fast turnaround on all fabrications. The business operates its design offices and fabrications centre in close proximity at its headquarters, ensuring that designs and information can be transmitted seamlessly between both teams. This allows for reduced lead times on fabrication work, regardless of its scale.
"With the multitude of sites, we were bound to face some challenges during installation," Clark continues. "The location of many of the sites made the use of cranes impossible, so that placed an increased emphasis on manual handling. However, we had noticed this during our initial inspections, so we specifically designed fabrications to allow for this. Our site teams are incredibly experienced, so are also adept at working in water and within confined spaces. We managed the entire installation process, from delivery via road to provision of equipment."
With the project now nearing completion, small watercourses throughout the area now feature optimised trash screens to ensure that the risk of blockage by debris is negated. Security has also been improved. Furthermore, the design of the new screens means that rubbish can be captured and collected more effectively from water courses, minimising the amount of plastic and other waste present in the local environment.
"Our experience in trash screen design, our large fabrications capacity and the innate experience of our on-site teams meant we could complete this large project efficiently," Clark concludes.
Image 1: ECS Engineering Services has recently collaborated with the Environment Agency to overhaul trash screens in 17 locations throughout Nottingham.
Image 2: Each trash screen was designed and fabricated by ECS Engineering Services in galvanised mild steel.
---
About ECS Engineering Services
ECS Engineering Services has over 30 years experience in delivering high quality, reliable and cost effective engineering solutions, specialising in bespoke design and construction of water, energy and environmental processing and management projects.
In conjunction with key supply partners, ECS has the expertise and capacity to design and install a wide range of water control engineering projects. With in-house fabrication services, which have CE Marking approval to EXC4, well equipped and highly skilled engineers can also complete structural steelwork, bespoke fabrication work and access metalwork to the highest standard.
With a complete range of site services available, ECS offers a full turnkey project managed service for mechanical and electrical installations including managing civils contractors and supplying pipework, control and automation work to ensure that every installation is installed and commissioned to the highest standard. Existing clients include the majority of the UK Water Utility companies, Government Agencies and Internal Drainage Boards.
---