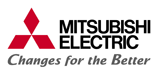 A leading Edge for Smart Manufacturing
Smart Manufacturing and Industrial Internet of Things (IIoT) technologies are improving autonomous decision-making in industrial operations. By delivering holistic insights into shop floor operations in real-time, these data-driven frameworks enhance processes and support the implementation of continuous improvement strategies. To realise the required level of data transparency and availability at a local level, businesses should incorporate Edge computing systems within their frameworks.
Jeremy Shinton, Product Manager for Edge Computing Technologies at Mitsubishi Electric, looks at how the Edge is crucial in supporting the digital transformation of businesses.

Smart manufacturing practices leverage Big Data for descriptive, diagnostic, predictive and prescriptive analytics that can provide a clear overview of shop floor operations. The actionable insights gained from these processes support the implementation of IIoT applications that provide greater flexibility and responsiveness. Consequently, businesses can optimise all aspects of manufacturing and ultimately enhance their competitive edge.
For instance, companies can determine the optimum processing conditions needed to obtain products of consistent and high quality in real-time. Similarly, they can predict when equipment will require maintenance or servicing as well as adjust its throughput to support just-in-time manufacturing practices.
It is all about convergence
Turning factory floor data into knowledge to support next-level manufacturing requires technologies that can quickly interpret information and share it with different parts of an organisation. To achieve this, these systems need to overcome the boundaries that conventionally divide operational technology (OT) and information technology (IT) to support data availability across entire enterprises.
Enterprise Edge devices are ideal candidates for this task, as they connect IT and OT, whilst also accounting for their distinct capabilities. For instance, the OT world operates with process speeds of milliseconds or below; in contrast to this, the IT world works in much longer sampling times such as minutes, hours or more. The definition of reliability and cybersecurity for each domain also differs. In IT networks, this encompasses the provenance and security of data and devices, whereas in OT, this is associated with the resilience of systems.
Enterprise Edge solutions can act as mediators, enhancing the performance of both worlds. They bring enterprise-grade infrastructure and modern IT concepts to the shop floor whilst offering high throughput of real-time, low latency responses typical of OT for higher level management functions. By doing this, they can connect the different 'islands of automation' that typically characterise existing manufacturing facilities.
What is in it for IT and OT
Enterprise Edge devices collect, aggregate, analyse and share the ever-increasing volume of machine-level data streams coming from controllers on the factory floor. As a result, they can provide immediate insights for fully automated decision making in real-time.
Ultimately, it is possible for businesses to extract additional machine and plant data with minimal effort to optimise and improve operations. This occurs without impacting the performance of production systems and manufacturing processes, as they can continue to run unaffected.
The advanced IT functions for OT are beneficial for any application but they can turn into a lifeline for facilities where round-the-clock connectivity may not be a possibility. In these situations, the Edge can perform Cloud-native functions to support continued effective operations. Similarly, for industries where compliance and data residency are critical, such as the pharmaceutical sector, Enterprise Edge solutions are key to pre-processing sensitive data locally whilst sharing data that are safe to transfer to wider enterprise-level networks.
In addition to enhancing OT activities, Enterprise Edge systems also provide key benefits to the IT world. They can conduct data cleansing and pre-processing activities, unlocking the potential for more advanced analytics in the Cloud with reduced bandwidth and storage costs. At the same time, Edge devices can help facilitate the identification of key patterns within the data and support segmented data processing, make sifting through pieces of information easier and faster.
Furthermore, the infrastructure offered by Enterprise Edge devices comes with cybersecurity advantages. Since computing happens closer to the data source, less data is at risk at any given moment. Moreover, as processing and storage functions are spread throughout the Edge, the whole network is less susceptible to a single attack.
Data mining activities can also be improved using Enterprise Edge computing solutions. An advanced device incorporating the latest technologies can unlock the power of artificial intelligence (AI) to perform sophisticated data analytics and create actionable insights for predictive maintenance. For example, AI algorithms can identify wear patterns or detect anomalies long before actual equipment failure occurs. As a result, it is possible to create highly accurate maintenance schedules that minimize downtime and emergency shutdowns.
Developing highly effective infrastructures
By leveraging the right Enterprise Edge solution, businesses can also benefit from a key tool to optimise their networks. This can be used to realise efficiency and bandwidth utilisation improvements, as large volumes of data are processed locally while only key data sets are transferred across the communications network. Similarly, the decentralised structure offered by the Edge can help companies adapt as well as expand their computing capabilities and infrastructures in a time- and cost-effective way, without adding any additional bandwidth requirements.
Finally, by implementing an Enterprise Edge device that uses open communications technologies, such as CC-Link IE TSN, it is possible to connect and support a wide range of automation devices. This means that businesses can benefit from a solution that can support their intended applications without additional networking considerations.
Technology with an Edge
A proven Enterprise Edge solution that is utilised by manufacturers in multiple sectors is Mitsubishi Electric's MELIPC series of industrial computers. This supports wide-ranging connectivity with the plant level by offering compatibility with all major open networks. In addition, MELIPC's use of open technologies means that the device can be interfaced with machines or plant assets controlled by disparate automation vendors.
When it receives data, the Edge computing solution features a real-time data logging and processing environment. It incorporates a suite of analytical tools, such as multiple regression analysis, the Mahalanobis-Taguchi system (MTS) for diagnosis and forecasting via multivariate data, statistical process control (SPC) and AI functionalities.
MELIPC gives users the flexibility to embed third-party applications into its dual operating system, which utilises Windows and VxWorks RTOS. The VxWorks RTOS environment has a proven record of running critical embedded applications where high availability is a mandatory requirement.
Finally, the internal structure of MELIPC follows the principles of the Edgecross Consortium. This is an independent organisation with over 200 members, including NEC, Oracle and IBM, whose aim is the creation of an open edge-computing software platform that will provide a universal interface between industrial networks and Edge functions.
The benefits of MELIPC have already been seen in a wide range of industries including food and beverage, automotive and packaging, with the technology helping to reduce downtime whilst increasing product quality, efficiency and availability. Thanks to its advanced Edge computing capabilities, MELIPC has helped businesses to realise their digital transformations and enhance their competitiveness.
Image 1: Smart Manufacturing and Industrial Internet of Things (IIoT) technologies are enhancing processes by improving autonomous decision-making in industrial operations. [Source: Mitsubishi Electric Europe B.V.]
Image 2: The MELIPC series of industrial computers from Mitsubishi Electric has helped businesses to realise their digital transformations and enhance their competitiveness. [Source: Mitsubishi Electric Europe B.V.]
Image 3: Mitsubishi Electric's Enterprise Edge devices utilise machine-level data streams from the factory floor to generate insights for fully automated decision making. [Source: Mitsubishi Electric Europe B.V.]
---
About Mitsubishi Electric

With more than 100 years of experience in providing reliable, high-quality products, Mitsubishi Electric Corporation (TOKYO: 6503) is a recognized world leader in the manufacture, marketing and sales of electrical and electronic equipment used in information processing and communications, space development and satellite communications, consumer electronics, industrial technology, energy, transportation and building equipment. Mitsubishi Electric enriches society with technology in the spirit of its "Changes for the Better." The company recorded a revenue of 4,476.7 billion yen (U.S.$ 36.7 billion*) in the fiscal year ended March 31, 2022.Mitsubishi Electric Europe, Industrial Automation – UK Branch is located in Hatfield, United Kingdom. It is a part of the European Factory Automation Business Group based in Ratingen, Germany which in turn is part of Mitsubishi Electric Europe B.V., a wholly owned subsidiary of Mitsubishi Electric Corporation, Japan.The role of Industrial Automation – UK Branch is to manage sales, service and support across its network of local branches and distributors throughout the United Kingdom.
*U.S. dollar amounts are translated from yen at the rate of ¥221=U.S.$1, the approximate rate on the Tokyo Foreign Exchange Market on March 31, 2022.
---