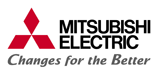 A pizza challenge for Control Freaks
Accredited automation 'solutions provider' Control Freaks has applied the latest Mitsubishi Electric PLC technology to solve production challenges and increase competitiveness for Bakkavor's Lincolnshire based pizza production facility.
Bakkavor, the leading provider of fresh prepared food in the UK, is enjoying the benefits of having successfully improved pizza dough base quality and consistency while at the same time reducing production costs through less maintenance and downtime at its pizza factory in Holbeach St. Marks.
Pizza is one of the UK's most loved foods with the average Brit eating 731 pizzas in their lifetime. With such high demand it is no surprise that pizza makers are in the market for state-of-the-art automation equipment to optimise their production. Bakkavor for example supplies pizza and other fresh food to a wide range of leading retailers in the UK, including Tesco, Marks & Spencer, Sainsbury's, and Waitrose.
The company's pizza production is located in two facilities, one being Bakkavor Pizza in Holbeach St. Marks, Lincolnshire, just 6 miles from Control Freaks which is based near Spalding. There, a large, fully automated manufacturing line extending over two floors turns raw materials into finished products. The basic process mixes mainly flour and water to make pizza dough which then continues to be rolled, stretched, heat treated and proved. Once the dough is ready, round pizza bases are produced.
Each single process builds on the steps before it, therefore any issue upstream in the sequence not only influences the end result but is also difficult to correct downstream. In such a highly synchronised system, effective inter-process control becomes crucial. When the project to make improvements started the incumbent control system on Bakkavor Pizza's dough rolling section was over 20 years old. Simply as a result of its age and relative obsolescence any issues had become harder to fix over time and production was not running at optimum efficiency.
To address these issues, the food manufacturer got in touch with its preferred system integrator Control Freaks that, in turn, contacted its first-line automation supplier Mitsubishi Electric. Clint Johnson, Director at Control Freaks, provides context to that decision: "We have been relying on Mitsubishi Electric and its products since Control Freaks was founded. In effect, I have to thank its supportive teams for enabling me to build and grow my business. We particularly appreciate the quality and cost-effectiveness of the products, the level of expertise and support provided as well as the opportunities offered for continuous education and training."
David Hamilton, Site Engineering Manager for Bakkavor Pizza, confirms: "Control Freaks and Mitsubishi Electric have supported us with top-quality products and services on this latest project."
Reverse engineering to accurately replicate dough rolling processes
When looking at migrating the existing control system to a new, modern setup, Mitsubishi Electric and Control Freaks noted the presence of some programming code operating on a separate processor, or microcomputer, within the original PLC set-up. The 16-bit processor was not able to handle complex mathematical functions, therefore between 30-50% of the entire dough rolling process was handled by this separate microcomputer.
To further complicate the upgrade project, there was no way to extract this code to include it in the new control system. Therefore, the automation and system integration specialists had to conduct extensive reverse engineering to figure out what functions were controlled by the microcomputer, how they played a role in governing the process and re-write this code in the new infrastructure. David Hamilton explains: "Not only were there no diagrams to help engineers understand what the code was controlling but no member of the staff could help, as the engineers who worked on the initial setup were all retired."
Clint Johnson adds: "The absence of any documentation on the existing code within the control system made the reverse engineering operations particularly challenging. Mitsubishi Electric's specialised teams provided extensive support, conducting crucial investigations. Their help was key to the successful completion of the project. This level of assistance provided is one of the many reasons why we are proud Mitsubishi Electric partners."
Flavoursome automation
Once the challenges associated with the microprocessor's code were solved, Mitsubishi Electric and Control Freaks promptly started the system migration. For Bakkavor Pizza to gain the greatest advantage from the new control system, Mitsubishi Electric and Control Freaks completed the migration in a short timeframe and in stages, minimising equipment downtime.
All the old PLCs were replaced with new Mitsubishi Electric Q series controllers. These were equipped with Mitsubishi Electric's QnUDV central processor unit to offer integrated Ethernet-based network communications. In this way, the PLCs could be easily connected to inverters and other pieces of equipment.
In addition, the two automation specialists replaced the existing third party stand-alone I/O components using the CC-Link IE Field Basic network system which is integrated within the new PLC modules. This would allow Bakkavor Pizza to save panel space that could be used to host the new system's inverters and servos in the near future, optimising the plant's overall equipment footprint.
Paul Judge, Compact PLC & Visualisation Product Manager at Mitsubishi Electric, comments: "Our main goal was providing a solution that solved the immediate issues and met the main objectives for the project. This new, more reliable automation 'backbone' also provides Bakkavor Pizza with the right migration path for future developments. Partnering with skilled system integration specialists, such as Control Freaks is vital to support our customers with implementing ideal, more futureproofed solutions."
Once the new automation solution had been installed, the food manufacturer noticed substantial increases in the uptime, speed and responsiveness of the bakery line, as well as higher product quality and consistency. David Hamilton concludes: "The benefits of this new, automated control system were immediately noticeable. Not only did it manage to address the challenges we were facing but it exceeded our expectations. This is why we fully intend to rely on Mitsubishi Electric and Control Freaks for future upgrades."
Image 1: The Q series controllers are equipped with Mitsubishi Electric's QnUDV central processor unit to offer integrated Ethernet-based network communications. [Source: Control Freaks Ltd.]
Image 2: Once the new automation solution had been installed, Bakkavor Pizza noticed substantial increases in the uptime, speed and responsiveness of the bakery line. [Source: Control Freaks Ltd.]
Image 3: The new PLCs incorporate their own I/O modules, allowing Bakkavor Pizza to optimise their equipment footprint, saving panel space that could be used to host the new system's inverters and servos. [Source: Control Freaks Ltd.]
Image 4: Mitsubishi Electric's upgrades to the Bakkavor Pizza production line not only successfully addressed Control Freaks' challenges, but exceeded expectations too. [Source: Mitsubishi Electric Europe B.V.]
---
About Mitsubishi Electric

With more than 100 years of experience in providing reliable, high-quality products, Mitsubishi Electric Corporation (TOKYO: 6503) is a recognized world leader in the manufacture, marketing and sales of electrical and electronic equipment used in information processing and communications, space development and satellite communications, consumer electronics, industrial technology, energy, transportation and building equipment. Mitsubishi Electric enriches society with technology in the spirit of its "Changes for the Better." The company recorded a revenue of 4,476.7 billion yen (U.S.$ 36.7 billion*) in the fiscal year ended March 31, 2022.Mitsubishi Electric Europe, Industrial Automation – UK Branch is located in Hatfield, United Kingdom. It is a part of the European Factory Automation Business Group based in Ratingen, Germany which in turn is part of Mitsubishi Electric Europe B.V., a wholly owned subsidiary of Mitsubishi Electric Corporation, Japan.
The role of Industrial Automation – UK Branch is to manage sales, service and support across its network of local branches and distributors throughout the United Kingdom.
*U.S. dollar amounts are translated from yen at the rate of ¥221=U.S.$1, the approximate rate on the Tokyo Foreign Exchange Market on March 31, 2022.
---