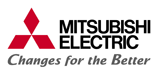 A pressing need for automation
Mitsubishi Electric and local system integrator AR Controls have provided a winning steel sheet press automation solution to Unipres, a major player in the global automotive industry. The upgrade allowed the car part manufacturer to significantly increase the uptime, productivity and energy efficiency of its transfer press, while also empowering operators to have greater insight and control over the production processes.
In its facility in Sunderland, Unipres produces around 560 tonnes of steel press-formed automotive components for global manufacturers, such as Nissan and Honda. In order to keep pace with production demands, the company needed to upgrade its factory automation.
The pressed parts are produced by using a fully automated, continuous multi-die stamping process. Metal sheets are placed in a multi-axis transfer press, where they are automatically moved across different stations. Each station uses a specific die to press the object into shape. As the metal sheets go through the various die stations, more details are added to their design, until they reach their final form.
In order to deliver product quality and consistency, it is necessary to have a reliable, accurate and responsive motion control system in place. After many years of operation, the existing solution at Unipres (a legacy Reliance system) couldn't support the quality and productivity levels expected by the company.
Gregg Wallace, Senior Supervisor for Maintenance & Engineering at Unipres, explains: "The motion control system had become obsolete and unreliable. We were experiencing regular failures and had to stop our operations on a daily basis, greatly affecting our uptime and productivity. Also, when the control system was encountering issues or anomalies, it was impossible to interrogate it to get to the root cause of the problem, further extending unwanted downtime."
This situation was a major limit to Unipres' competitiveness. In effect, as an automotive tier 1 supplier, the company is committed to just-in-time deliveries, which can be compromised by unexpected downtime. Also, in the case of system failure, the company would not be able to access spare parts or replacement equipment from Reliance, as the company no longer exists.
With support from the original control system provider not an option, Unipres turned to Mitsubishi Electric and local factory automation integration company AR Controls for advice with a view to recommending a viable upgrade solution. The companies all have a longstanding relationship that dates back to when the Unipres plant in Sunderland was built, so AR Controls was familiar with the factory and were able to quickly take stock of the issues the equipment was causing.
Reverse engineering a legacy control system
The upgrade was particularly challenging, due to the complexity of the transfer press and the need to thoroughly understand the existing control system. As Mike Dickinson, Business Development Manager at AR Controls explains: "Unipres' old solution was not a particularly common system and there aren't many specialists around that have experience with it."
A substantial portion of the project consisted in reverse-engineering all the functions offered by the legacy motion control system as well as what parameters were being regulated. As sometimes key data or pieces of information were missing, we had to create a resilient system that would be able to handle any variables."
Ian Patterson, Key Account Manager at Mitsubishi Electric, adds: "Sometimes we faced gaps or inconsistent details about the movement of each axis. For example, the existing documentation on press feed speed was not accurate enough. We were able to address this issue by making the system flexible in controlling the speed while ensuring that this would not have any impact on the mechanical components of the transfer press."
Another challenge consisted of completing the upgrade without affecting the whole plant uptime. Advanced simulations and offline testing were used to assess and adjust the new motion control system. More precisely, the project greatly benefitted from Mitsubishi Electric's simulation tool to evaluate software performance in combination with a full-size mechanical test rig built by AR Controls.
Advanced automation for better control
The resulting motion control system for Unipres' transfer press combines Mitsubishi Electric's PLCs, servos and HMIs. To control the multi-axis operations of the transfer press in its de-stacking, pressing and transfer activities, three Q series PLCs were selected. These are often installed in similar applications due to their high speed and accuracy as well as the ability to handle large volumes of data. The controllers are networked together as well as with MR-J4-DU servos to regulate the process. Each PLC is also linked to its own GOT2000 HMI to deliver visibility and diagnostic tools.
In addition, the project features the first application in the country for Mitsubishi Electric's MR-CV power regeneration converter unit. This is connected to the servos to recover braking energy from the servo axis and feed it to the mains supply. This innovative solution replaces the brake resistors that were previously in use.
More than a simple upgrade
With the installation of the new motion control system completed to a set time schedule, the downtime and maintenance issues of the previous system have become a thing of the past. Ian Holt, Supervisor – Engineer Press Maintenance at Unipres, commented: "Transfer press operations are now completely reliable, and our uptime has skyrocketed. Also, the HMIs from Mitsubishi Electric offer key diagnostic tools to our operators so they can address issues quickly and efficiently if they arise." Even more than fixing the system that was in place, process speed has now increased from 21 to 26 cycles per minute, greatly improving productivity and production capacity.
The new setup also delivered additional benefits. The HMIs offer a convenient way to change process parameters and support future modifications and expansions. In addition, the power regeneration converter unit greatly increases the energy efficiency of the transfer press system whilst using less components. As the MR-CV sends the energy directly to the mains supply, resistors, brake units and other pieces of equipment are not needed. As a result, Unipres can rely on a system with lower maintenance requirements as well as optimise its manufacturing footprint. In fact, the new control panel cabinet is a quarter of the size of the original one.
Paul Armitage, Deputy General Manager – Maintenance at Unipres, comments: "We are delighted with the solution provided by Mitsubishi Electric and AR Controls. So much so that we are talking to the same team about upgrades on the control systems for two other transfer presses."
Image 1: The new control panel cabinet (Image 1) is a quarter of the size of the original one (Image 2). [Source: Unipres (UK) Limited; AR Controls Ltd ]
Image 2: The new control panel cabinet (Image 1) is a quarter of the size of the original one (Image 2). [Source: Unipres (UK) Limited; AR Controls Ltd ]
Image 3: The multi-axis operations of the transfer press in its de-stacking, pressing and transfer activities are controlled by three networked Q series PLCs. [Source: Unipres (UK) Limited; AR Controls Ltd ]
Image 4:
Image 5: The GOT2000 HMIs from Mitsubishi Electric offer key diagnostic tools to operators so they can address issues quickly and efficiently if they arise. [Source: Unipres (UK) Limited; AR Controls Ltd ]
Image 6: Mitsubishi Electric's MR-J4 servo motors deliver torque and inertia matching in line with the machine requirement. [Source: Unipres (UK) Limited; AR Controls Ltd ]
---
About Mitsubishi Electric

With more than 100 years of experience in providing reliable, high-quality products, Mitsubishi Electric Corporation (TOKYO: 6503) is a recognized world leader in the manufacture, marketing and sales of electrical and electronic equipment used in information processing and communications, space development and satellite communications, consumer electronics, industrial technology, energy, transportation and building equipment. Mitsubishi Electric enriches society with technology in the spirit of its "Changes for the Better." The company recorded a revenue of 4,476.7 billion yen (U.S.$ 36.7 billion*) in the fiscal year ended March 31, 2022.Mitsubishi Electric Europe, Industrial Automation – UK Branch is located in Hatfield, United Kingdom. It is a part of the European Factory Automation Business Group based in Ratingen, Germany which in turn is part of Mitsubishi Electric Europe B.V., a wholly owned subsidiary of Mitsubishi Electric Corporation, Japan.
The role of Industrial Automation – UK Branch is to manage sales, service and support across its network of local branches and distributors throughout the United Kingdom.
*U.S. dollar amounts are translated from yen at the rate of ¥221=U.S.$1, the approximate rate on the Tokyo Foreign Exchange Market on March 31, 2022.
---