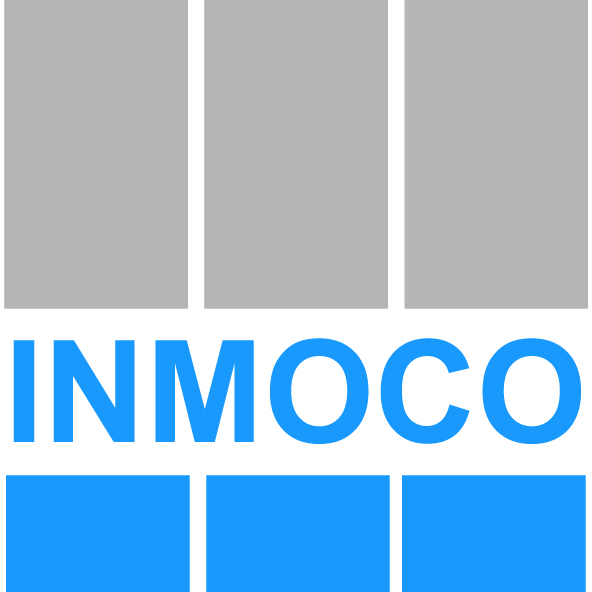 Actuators are integral to Covid mask machine development
When the Covid pandemic struck in spring 2020, the world faced a global shortage of face masks to help contain infection spread. Existing mask-making machines were running at capacity and new machines were required that could adapt to manufacturing requirements. Motion actuation was a vital aspect of the new machines and contributed to flexible, compact and productive mask manufacture.
Gerard Bush of INMOCO discusses the vital role of electric actuators for mask making machines.
When the Covid pandemic gained pace in April 2020, masks to limit infection control became an integral part of the regulations and practices adopted by many countries. The ensuing demand created a global shortage, so much so that the UK government delayed compulsory public use for fear that the shortage would extend to hospital settings. Though mask making machines were at full capacity, the favourable option was not just to recreate existing designs.
Many machines were based on 20-year old designs, often developed to manufacture a single type of mask. They generated high throughput but were inflexible to manufacturing various mask designs. They were also expensive to produce and they were large, occupying a significant footprint. The need for the rapid build of multiple machines that could quickly handle manufacturing changes required a new design.
One such mask machine project took place in the US with a consortium of machine builders and automation vendors taking part. Typical of the situation, companies diversifying from their traditional fields were involved, such as Boyce Technologies, which works within urban technology for safety, security and communication. The company set about developing a mask manufacturing machine that would fit a compact footprint and provide high throughput. It also had to be able to manufacture various types of masks involving diverse designs and materials.
Projects like this were made possible by involving a foundation of specialist expertise. For Boyce Technologies, reliance on an actuation specialist was indispensable as the operation of actuation would provide the accuracy and speed required for fast throughput, so the company turned to Tolomatic.
The mask machine has three primary stages: material feed, form and cut, and assembly, and each station includes specific motion control requirements across multiple axes. Following infeed, the machine operates form pressing, cutting, and fabric welding. A Tolomatic B3W rodless belt-drive actuator moves and supports the material, pulling in the material sheet and then supporting a heated form press that's applied. It's crucial that the actuator provides high moment-loading capabilities as well as supporting the press' weight of more than 65kg. Meanwhile the actuator's entire unit, including the internal carriage support and bearings, is completely sealed, essential to prevent fabric particulate from penetrating the actuator and impeding its motion.
The formed masks are then transferred to the machine's assembly stations where straps and nose pieces are cut, shaped and added to the mask moulds. Here, the B3W actuator provides fast positioning in the move and support function of the press that cuts and welds the masks. The rodless actuator's speed of movement of up to half a meter per second enables high production cycle times and Tolomatic's actuators are also stroke-configurable, a vital aspect for the machine's manufacturing flexibility.
The actuators then move the pre-formed masks to a robot that transfers them for assembly, cutting and applying straps as well as gluing, cutting and applying nose pieces. At this stage, a pair of Tolomatic GSA linear slide actuators, chosen for their accuracy and resolution, assist in motion control of the ultrasonic welding function that applies loop elastic for placing around ears. The masks are then unloaded, ready for packaging and shipping.
Each actuator is also sized with a motor mount developed specifically to fit the choice of servo motor. To size the actuator according to motor dimensions, the OEM can add the relevant data to Tolomatic's 'Your Motor Here' configurator, which is pre-loaded with an extensive range of motor types, speeding up the procurement process.
Going into service, the resulting machine has achieved its design goals and in particular the actuators have facilitated high throughput and widely configurable manufacturing options. For Boyce Technologies' mask manufacturing machine, despite rapid design the machines will meet FDA standards, the equivalent of the UK's Medicines and Healthcare products Regulatory Agency (MHRA).
While the actuators carry a wide range of options, Tolomatic customizes around a third of its orders meaning that individual machine build requirements are easily handled. INMOCO's engineers are well placed to advise on machine integration for similar projects in the UK.
Image 1: Actuators are integral to Covid mask machine development
Image 2: Actuators are integral to Covid mask machine development
---
About INMOCO

Established in 1987, INMOCO now offers an extensive range of motion control equipment including: compact servo amplifiers, position controllers, stepper motors, PLC controllers, linear motors, sensors, electric actuators and gearheads. INMOCO's product portfolio is supported by extensive applications and technical expertise, in addition to customer-specified electro-mechanical development and sub-assembly services; including calibrating and testing in a class 10,000 clean room facility.
---
Editorial Contact: Liz Patrick

Tel: +44 (0)1905 917477

Web: news.dmaeuropa.com

Email: press-team@dmaeuropa.com

Address: Progress House, Midland Road, Worcester, Worcestershire, WR5 1AQ, United Kingdom

Reader Contact:

INMOCO: Gerard Bush

Tel: +44 (0)1327 307600

Email: GerardB@inmoco.co.uk

Address: 4 Brunel Close, Drayton Fields, Daventry, Northamptonshire, NN11 8RB, United Kingdom