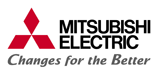 AMT partners with Mitsubishi Electric to give 3D printing post-processing a 50x productivity boost
Mitsubishi Electric's range of automation products helps to create the first fully automated Underwriters Laboratories (UL) approved post-processing machine for 3D printed plastic parts.
Sheffield-based Additive Manufacturing Technologies Ltd (AMT) has teamed up with Mitsubishi Electric to further advance its innovative chemical vapour smoothing machine, PostPro 3D, by developing an integrated automation solution. This is based on Mitsubishi Electric's MELSEC iQ-F Series compact PLC, HMIs, SCADA and MELFA articulated arm robots offered as a system option. The PostPro vapour smoothing machine fully automates surface finishing of 3D printed parts, skyrocketing productivity from a few parts finished every hour up to hundreds of parts per hour.
By slashing processing times and costs, PostPro 3D greatly benefits industrial manufacturers and end users. "Up to now, finishing a 3D-printed part has been an entirely manual process, which can account for 30-70% of the total manufacturing costs. By using our automated solution, PostPro 3D, manufacturers can cut the end price substantially, making 3D printing cost effective for higher-volume production," explained Joseph Crabtree, CEO at AMT.
The innovative machine, that occupies a working space of only 2.5m2, can smooth an object surface to 1μm precision, similar to that of injection moulding. Thermoplastic polymers, such as polyamides (nylons), polylactic acid, thermoplastic polyurethanes and elastomers, polymethyl methacrylate and polyetherimides are all materials that PostPro 3D can handle.
The automated post-processing is made possible by using a series of pre-defined parameter sets and algorithms that are applied to PostPro proprietary physicochemical Boundary Layer Automated Smoothing Technology (BLAST) process.
The 3D printed parts, created via laser or high-speed sintering, HP multi jet fusion or fused deposition modelling technology, can be loaded into the post-processing machine manually or using an integrated Mitsubishi Electric six-axis robotic arm that further improves productivity. Several parts can be post-processed at the same time within PostPro 3D, providing they are made of the same materials and require identical surface finishing.
Once the parts are inserted, it is possible to select the desired surface roughness as well as additional surface qualities, e.g. matt or glossy finishes. The processing data is analysed and stored in real-time for continuous process and machine monitoring.
After a cycle time of typically 90-120 minutes, the smoothing operation is complete, and the parts are released and ready to use. In addition, when required the machine can automatically re-order consumables, i.e. cartridges containing chemicals, thus further simplifying and speeding up production lines.

The importance of partnering with a factory automation specialist
A smart and highly connected machine like PostPro 3D employs a number of factory automation solutions that need to interact with each other seamlessly. In fact, AMT's goal was to develop a machine suitable for Industry 4.0, i.e. connected to the cloud, able to send status updates, automatically order consumables when needed and suitable for preventative maintenance and remote diagnostics.
Crabtree comments: "To realise our concept, we needed an automation partner that could provide the whole range of machine control systems, as well as the actual robotics. This is fundamental to truly integrate our machine into the production line of the future as well as to benefit from a lean, single vendor distribution model."
Finally, certified automation products were also key to AMT, as Joseph Crabtree explained: "In order to expand and deliver our solution in the U.S., Europe and China we needed to build a system whose components are all accredited according to national governing regulations, such as UL and CE marking standards."
He continued: "Mitsubishi Electric was the clear choice because it offers a one stop shop for state-of-the-art automation solutions. In this way, we can be sure that the different components are compatible and can share data. Overall, the company can offer us products that adhere to UL, CE as well as Industry 4.0 requirements."
More precisely, PostPro 3D is fitted with a Mitsubishi Electric power supply and low voltage switchgear, servo drives and motors, FR-D700 frequency inverters and an optional six-axis MELFA RV-F series robotic arm. These are connected to a MELSEC iQ-F Series FX5UC PLC, which offers high performances in a compact package, suitable for applications with limited space such as this.
The PLC is also linked to Mitsubishi Electric's GOT2000 HMI operator terminal, which enables operator to set finishing parameters and monitor the process using Mitsubishi Electric's advanced SCADA featuring 3D Graphics to ensure efficient operations and perform preventative maintenance. All these features helped AMT to create a fully automated and digitally connected machine.
Gary Hatfield, Key Account Manager for the Yorkshire Region at Mitsubishi Electric, said: "It was very exciting to work with AMT on such an innovative product. The process of realising AMT's vision of a fully automated process that can be integrated into the digital workflow of a production line will interest a lot of people currently."
Joseph Crabtree concluded: "We believe PostPro 3D will have a significant impact on a number of manufacturing applications, from footwear and medical parts to aerospace and automotive. This would not have been possible without the right automation specialist. We have enjoyed working with Mitsubishi Electric to develop the world's first fully integrated system for automated post-processing of 3D-printed parts. Thanks to this partnership, we are able to confidently offer the machine to a global marketplace."
Image 1: AMT's PostPro 3D machine fully automates surface finishing of 3D printed parts, skyrocketing productivity from two parts finished every hour up to hundreds of parts per hour. [Source: AMT]
Image 2: AMT's PostPro 3D machine fully automates surface finishing of 3D printed parts, skyrocketing productivity from two parts finished every hour up to hundreds of parts per hour. [Source: AMT]
Image 3: AMT's Mitsubishi robot live in action at Formnext 2019. [Source: AMT]
---
About Mitsubishi Electric

With more than 100 years of experience in providing reliable, high-quality products, Mitsubishi Electric Corporation (TOKYO: 6503) is a recognized world leader in the manufacture, marketing and sales of electrical and electronic equipment used in information processing and communications, space development and satellite communications, consumer electronics, industrial technology, energy, transportation and building equipment. Mitsubishi Electric enriches society with technology in the spirit of its "Changes for the Better." The company recorded a revenue of 4,476.7 billion yen (U.S.$ 36.7 billion*) in the fiscal year ended March 31, 2022.Mitsubishi Electric Europe, Industrial Automation – UK Branch is located in Hatfield, United Kingdom. It is a part of the European Factory Automation Business Group based in Ratingen, Germany which in turn is part of Mitsubishi Electric Europe B.V., a wholly owned subsidiary of Mitsubishi Electric Corporation, Japan.
The role of Industrial Automation – UK Branch is to manage sales, service and support across its network of local branches and distributors throughout the United Kingdom.
*U.S. dollar amounts are translated from yen at the rate of ¥221=U.S.$1, the approximate rate on the Tokyo Foreign Exchange Market on March 31, 2022.
---