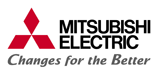 Automation equipment suppliers and system integrators – so what is the perfect partnership?
As industrial automation systems become increasingly technical and data-driven, the need for automation equipment suppliers and system integrators to work more closely together has increased exponentially. Integrators who have access to technical and commercial support from their product suppliers will in turn deliver a better solution.
The concept of 'accredited system integrator programmes' is not a new one; industrial automation equipment suppliers have run successful programmes for decades. However, Mitsubishi Electric is taking a slightly different approach to this relationship by recognising the need to work closer with its integrators.
Melanie Bright, Marketing Manager, Strategic Partners explains, "We have run our own system integrator programme for many years, however we recently reviewed our approach as we believe it needed to evolve and reflect the requirements of today's system integrator. We listened to what our integrators needed from an automation partner and this feedback formed the backbone of our new programme."
Help advance technical skills
Training and professional development, including technical knowledge, sales and marketing activities, can help to build an integrator's expertise, which in turn, strengthens its reputation. This knowledge can enhance the quality and effectiveness of the end solutions an integrator provides. Training events and closer interactions create a 'network' amongst peers that can extend an integrator's reach in the automation marketplace.
By choosing an automation partner who delivers this type of relationship-based programme, an integrator can grow as a business and have access to products as well as technical and commercial activities that are developed around its particular strengths and capabilities.
Melanie concludes, "We have relaunched our 'Mitsubishi Electric System Integrator Programme' (MSIP) with a strong commitment to our integrators. We want to invest in high-level professional development to grow their capabilities and provide one to one support when they need it. This is at the heart of our newly launched programme.
"By both parties working more closely together, we believe we can deliver a complete and seamless product solution for customers. This in turn will help us achieve the perfect partnership."
Image 1: Mitsubishi Electric has relaunched its 'Mitsubishi Electric System Integrator Programme' (MSIP), a relationship-based programme with a commitment to partnership and support at its core. [Source: Mitsubishi Electric Europe B.V.]
---
About Mitsubishi Electric

With more than 100 years of experience in providing reliable, high-quality products, Mitsubishi Electric Corporation (TOKYO: 6503) is a recognized world leader in the manufacture, marketing and sales of electrical and electronic equipment used in information processing and communications, space development and satellite communications, consumer electronics, industrial technology, energy, transportation and building equipment. Mitsubishi Electric enriches society with technology in the spirit of its "Changes for the Better." The company recorded a revenue of 4,476.7 billion yen (U.S.$ 36.7 billion*) in the fiscal year ended March 31, 2022.Mitsubishi Electric Europe, Industrial Automation – UK Branch is located in Hatfield, United Kingdom. It is a part of the European Factory Automation Business Group based in Ratingen, Germany which in turn is part of Mitsubishi Electric Europe B.V., a wholly owned subsidiary of Mitsubishi Electric Corporation, Japan.
The role of Industrial Automation – UK Branch is to manage sales, service and support across its network of local branches and distributors throughout the United Kingdom.
*U.S. dollar amounts are translated from yen at the rate of ¥221=U.S.$1, the approximate rate on the Tokyo Foreign Exchange Market on March 31, 2022.
---