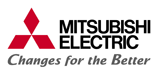 Automation lets the good times roll
Mitsubishi Electric's automation solutions increase reliability and double speed of legacy paper roll packing machine
Mitsubishi Electric has supported Optimation, a machine builder specialist in the packaging and converting industries, in an automated till roll packing system upgrade project. The improved setup combines a MELSEC iQ-F PLC, MR-J4 servos as well as a GOT2000 series HMI, doubling the speed of operations while maximising availability and durability.
For over 20 years, Optimation has been providing automated solutions to the paper converting sector. In order to support its customers with advanced machinery, the company is committed to selecting highly flexible and reliable automation devices for its systems.
Bringing packing machines into the future
When a manufacturer of till rolls wanted to expand its production and improve the availability of its 20-year-old packing units, it asked the
Derbyshire-based machine builder to refurbish them. Steve Richardson, Managing Director at Optimation, explains: "Our customer was keen on improving the availability of its existing machines, as unexpected breakdowns were costing tens of thousands of pounds per day. In addition, the manufacturer wanted to futureproof the units, making sure these would offer reliable, high-speed service for another 20 years. This would enable the company to enhance its competitiveness and leverage cutting-edge technology to ensure smooth operations."
The design of the existing pick and place systems on the packing machine was particularly unique. It leverages kinematics to offer an extremely compact setup. More precisely, each machine consists of a controller interacting with two identical and highly synchronised servo motors, which are connected to a single timing belt. This moves a central pick and place axis up and down as well as left and right. In this way, the till roll machine does not need as many mechanical parts to support movements in multiple directions when compared to similar devices.
While highly innovative for their time, the machines were relatively slow by today's standards. In addition, it was becoming increasingly challenging for the till roll producer to find specialists able to repair the equipment in the event of failure, due to the unit's obsolescence and complex coding behind the design. To deliver a refurbished system that would address these issues, Optimation chose to rely on Mitsubishi Electric's automation products and services.
Sebastian Viteri, Account Manager at Mitsubishi Electric, comments: "The project required more than a simple upgrade of the existing controllers and servos with newer solutions. Since the machines heavily relied on the program code for accurate and responsive movements, rewriting it and utilising advanced motion control systems was fundamental to ensuring optimum operations."
Futureproofing automation components
The Mitsubishi Electric iQ-F series PLC was identified as the ideal controller for this project; offering high performance, advanced system control and user centric programming. By combining it with MELSERVO MR-J4 servos, which are well suited to packaging and handling applications, the resulting setup would offer the long-lasting high performance that the till roll producer was looking for. The upgraded system was also equipped with a GOT2000 series HMI to allow operators to monitor as well as interact with the pick and place processes.
To further improve the system, Mitsubishi Electric and Optimation simplified the existing code, making it more accessible. As a result, the customer's engineering team would be able to make basic modifications and updates without the need to contact programming specialists. Sebastian Viteri says: "The process of reverse engineering the existing code was heavily simplified by Mitsubishi Electric's GX Works3 software coupled with the newly installed automation devices' plug-and-play functionalities. In effect, once the programming was complete, it was possible to install and run the equipment in a matter of minutes."
Steve Richardson adds: "This was a particularly demanding project from many points of view, from selecting the ideal components to rewriting the existing code. Thanks to the high-quality automation solutions and continuous technical support provided by Mitsubishi Electric we could deliver highly reliable machines to our customer that have expanded their production. We are extremely satisfied with the results of this collaboration and based on this, we decided to work together with Mitsubishi Electric on four additional refurbishments of similar machines for the converting industry."
Image 1: Mitsubishi Electric has supported Optimation in an automated till roll packing system upgrade project. [Source: Mitsubishi Electric Europe B.V.]
Image 2: The setup doubled the speed of operations by combining a Mitsubishi Electric MELSEC iQ-F PLC with MR-J4 servos. [Source: Mitsubishi Electric Europe B.V.]
Image 3: Equipping the new system with Mitsubishi Electric's GOT2000 series HMI allows operators to monitor and interact with the pick and place processes. [Source: Mitsubishi Electric Europe B.V.]
---
About Mitsubishi Electric

With more than 100 years of experience in providing reliable, high-quality products, Mitsubishi Electric Corporation (TOKYO: 6503) is a recognized world leader in the manufacture, marketing and sales of electrical and electronic equipment used in information processing and communications, space development and satellite communications, consumer electronics, industrial technology, energy, transportation and building equipment. Mitsubishi Electric enriches society with technology in the spirit of its "Changes for the Better." The company recorded a revenue of 4,476.7 billion yen (U.S.$ 36.7 billion*) in the fiscal year ended March 31, 2022.Mitsubishi Electric Europe, Industrial Automation – UK Branch is located in Hatfield, United Kingdom. It is a part of the European Factory Automation Business Group based in Ratingen, Germany which in turn is part of Mitsubishi Electric Europe B.V., a wholly owned subsidiary of Mitsubishi Electric Corporation, Japan.
The role of Industrial Automation – UK Branch is to manage sales, service and support across its network of local branches and distributors throughout the United Kingdom.
*U.S. dollar amounts are translated from yen at the rate of ¥221=U.S.$1, the approximate rate on the Tokyo Foreign Exchange Market on March 31, 2022.
---