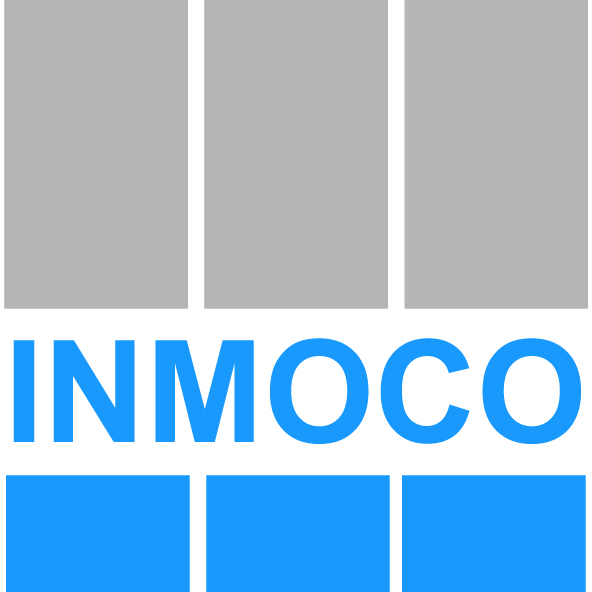 Closing the control loop with surgical robots
Absolute encoders provide surgical robots with positional control in a demanding environment. Requiring performance in dexterity and ergonomic flexibility that enhances human skill, combined with faultless reliability, its crucial to select feedback technology that delivers across these areas. Celera Motion's latest through-bore inductive angle encoder has been designed specifically for surgical robot applications.
Gerard Bush of INMOCO discusses the needs of surgical robot application encoder feedback.
Robots are increasingly used for surgery, from treating forms of cancers to gallstones, as well as heart and thoracic procedures. While patients may have natural nervousness in replacing a surgeon with a robot, the technology is designed to improve the surgical outcome, with benefits including reducing the length of the hospital stay and recovery time, as well as lowering the risk of infection.
Of course, it's not the case that the surgeon is replace by the robot, rather that their surgical capability is augmented as a result. Using a robot for surgery provides greater vision, with a magnified and detailed resolution of the procedure. The surgeon's control of the robot can also increase dexterity and range of motion, usually achieving greater precision or function than would normally be humanly possible.
A mode of robotic operation involves the surgeon remotely controlling joints and limbs including wrists and finger movements to perform minimally invasive surgery. Precision of robotic motion depends upon a feedback sensor, and an encoder is used to provide closed loop control by detecting and relaying the rotational angle of motors that in turn power the robot's limbs.
The encoders are installed in the manipulator arms and joints of the multiport surgical robot. Their dexterity and precision demand compact dimensions and light weight, particularly for applications such as keyhole surgery. Robot designs also need to be flexible to various surgical tasks. An encoder such as Celera Motion's IncOder® CORE is designed for integration into manipulator arm rotary joints. It features a hollow bore stator and rotor, allowing for simple integration within a robot, with wiring and components that can pass through the encoder's centre. The sensor itself is contained within a low-profile PCB form factor that also offers light weight.
To enhance surgical performance, a robot needs to combine precision, accuracy, and repeatability. The IncOder® CORE provides angular granularity of measurement in 17 bit resolution over each 360° rotation. The accuracy with which this level of measurement is achieved has a difference as low as +/- 0.1°. This performance is also repeatedly confirmed over a single power cycle at 1 lsb (least significant bit).
The encoder also has a measurement update rate of 10 kHz and an internal position update period as low as 100 μs, giving it a reaction rate that can respond to virtually any status change. This performance is also offered in control of a maximum speed of up to 10,000 rpm.
The robot and its components have to provide this level of performance against the regular practical rigours of the surgical setting. To ensure reliable performance during a critical surgical procedure, as well as offering long-term durability that reduces downtime and maintenance requirements, the IncOder® CORE involves an inductive measurement technique. The non-contact position sensor uses field proven technology that is impervious to contamination and as a result delivers repeatable, reliable, temperature-stable measurement performance. The bearing-free design also means the encoder is maintenance-free.
For ease of use, absolute encoder technology is important in the surgical setting as it enables the device to know the position of each joint and its position in three dimensions at power-up. Awareness of the true angular position of the axis removes any configuration requirement and the IncOder® CORE also speeds up production time for the robot OEM as no precision tolerances are required for calibration. For simple installation to the robot host, the through-bore encoder is screwed into place with M2 mounting holes and optional dowels. Meanwhile, communications flexibility is offered with integration options including SSI, BiSS-C, SPI, and Async Serial.
As each robot application differs, Celera is also able to integrate bespoke design considerations from OEMs, which INMOCO can facilitate. Surgical robot use is set to proliferate, but what will remain the same is the need for accurate, precise and reliable control. Absolute encoder technology, such as Celera Motion's IncOder® CORE, can help OEMs achieve these outcomes.
Image 1: Celera Motion's latest through-hole inductive angle encoder designed for surgical robot applications
---
About INMOCO

Established in 1987, INMOCO now offers an extensive range of motion control equipment including: compact servo amplifiers, position controllers, stepper motors, PLC controllers, linear motors, sensors, electric actuators and gearheads. INMOCO's product portfolio is supported by extensive applications and technical expertise, in addition to customer-specified electro-mechanical development and sub-assembly services; including calibrating and testing in a class 10,000 clean room facility.
---
Editorial Contact: Liz Patrick

Tel: +44 (0)1905 917477

Web: news.dmaeuropa.com

Email: press-team@dmaeuropa.com

Address: Progress House, Midland Road, Worcester, Worcestershire, WR5 1AQ, United Kingdom

Reader Contact:

INMOCO: Gerard Bush

Tel: +44 (0)1327 307600

Email: GerardB@inmoco.co.uk

Address: 4 Brunel Close, Drayton Fields, Daventry, Northamptonshire, NN11 8RB, United Kingdom