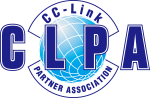 Communications technologies take center stage at Industrial Transformation MEXICO
The CC-Link Partner Association (CLPA) will showcase the key role of high-speed communications for the successful digitalization of businesses at Industrial Transformation MEXICO (ITM). From October 6-8, visitors to stand C07 will be invited to watch live demos and panels to learn how effective industrial automation applications rely on advanced network technologies, such as CC-Link IE open industrial gigabit Ethernet.
ITM, the Latin-American counterpart of the leading industrial automation show Hannover Messe, will provide a unique platform to showcase to businesses the importance of adopting Industry 4.0 processes and solutions. As leading experts in this field, the CC-Link Partner Association (CLPA) and Mitsubishi Electric will showcase how their solutions can help businesses embrace smart manufacturing strategies and enhance their competitiveness.
In particular, visitors to booth C07 will be able to look at how state-of-the-art automation components, such as drives and controllers, can deliver next-level performance by leveraging an advanced network technology to share data at high speed. A live demo set up by the two organizations on the shared booth, together with Koatli Ingeniería Industrial, will demonstrate how Mitsubishi Electric's products and CC-Link IE industrial Ethernet can increase speed and productivity.
CC-Link IE network technology offers gigabit bandwidth, the largest currently available on the market, to help businesses generate and share large volumes of data in real-time. This, in turn, provides an actionable insight on industrial operations that can support accurate decision making for optimization.
Finally, visitors will be able to learn more about the CLPA's latest technology, CC-Link IE TSN which combines gigabit Ethernet bandwidth with Time-Sensitive Networking (TSN) capabilities. Leading experts will be available to discuss how the solution can help companies further enhance their digital transformation strategies.
Mariana Alvarado, Marketing Specialist at CLPA, comments: "We look forward to exhibiting at ITM to showcase how the right communications technology, such as CC-Link IE TSN and CC-Link IE, can advance real-world manufacturing applications by supporting high-speed data transfers. We invite anyone interested in learning more about our solution and how it can be used to futureproof industrial activities to talk to our experts on stand C07."
Visit booth C07 at Industrial Transformation MEXICO (ITM), Poliforum León (Guanajuato, Mexico), from October 6-8, 2021.
Image 1: Our CC-Link experts will answer all your questions at this year's ITM (© Industrial Tranformation MEXICO)
Image 2: CLPA welcomes you on stand C07
---
About The CC-Link Partner Association (CLPA)
The CLPA is an international organization founded in 2000, now celebrating its 20th Anniversary. Over the last 20 years, the CLPA has been dedicated to the technical development and promotion of the CC-Link open industrial network family. The CLPA's key technology is CC-Link IE TSN, the world's first open industrial Ethernet to combine gigabit bandwidth with Time-Sensitive Networking (TSN), making it the leading solution for Industry 4.0 applications. Currently the CLPA has over 4,100 corporate members worldwide, and more than 2,000 compatible products available from over 370 manufacturers. Around 38 million devices using CLPA technology are in use worldwide.
Anyone interested in joining the organization can apply here: https://www.cc-link.org/en/clpa/members/index.html
---