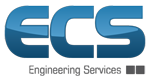 ECS achieves Fit For Nuclear status
ECS Engineering Services has demonstrated enhanced readiness to supply solutions to the nuclear sector by achieving Fit For Nuclear (F4N) status. Based in Nottinghamshire, ECS has the required operational standards to provide fabrications to support nuclear plant construction and operation, as well as decommissioning.
The F4N status, granted by the Nuclear Advanced Manufacturing Research Centre (AMRC), aims to support businesses to tender for projects in the nuclear sector. Designed to ensure the rigorous standards of the industry are met, businesses undergo questionnaires, self-assessments, site visits, progress reports and independent tests before F4N status is granted on a site-specific basis. The status lasts for three years, with businesses listed on the Nuclear AMRC website and profiled on the F4N Connect portal.
Steve Crapper, Pre-Contract Director at ECS, commented: "We have historical experience of supplying high-quality fabrications to the nuclear industry through various supply chain partners and have active direct frameworks with nuclear decommissioning clients. Our F4N status indicates a greater readiness and commitment from ECS to meet the needs of clients in this arena with a flexible, dynamic and expert service."
Mark Watkins, Managing Director at ECS, added: "For us at ECS, achieving F4N status is part of a continual journey. We identified it as a useful process to aid and implement improvements across the business.
"We have used the F4N status process to drive our Nuclear Strategy document, which sets our pathway to growth in the nuclear sector. We will ensure our fabrications business will fully utilise the skills and experience we have, which, backed by continuous improvement, will provide a sustainable work stream to bring some real added value to our customer offering and the business. This a fantastic achievement that has come about through the dedication and hard work of the ECS Teams. I am absolutely delighted!"
ECS is a well-established provider of engineering services to the power, water and infrastructure sectors – often working with local or national companies and governing authorities. Nuclear projects previously supported by ECS include the fabrication of a significant number of steel duct cradles for the main reactor building at a UK nuclear power plant and the manufacture and assembly of off-site built process skids.
The business operates a fabrications facility, equipped with plasma cutting, CNC cutting, milling, drilling, welding facilities, heavy duty cranes and more. Design services operate in close collaboration with the fabrication and engineering teams to provide manufacturing drawings and 3D CAD modelling to BIM standards. ECS is accredited to provide steelwork to Execution Class 4 (EXC4) under BS EN 1090-2, illustrating its ability to provide fabrications for the most demanding projects and application areas. These capabilities ensure a turnkey approach to any fabrication project.
Image 1: ECS Engineering Services has achieved Fit For Nuclear (F4N) status, showing enhanced readiness to supply solutions to the nuclear sector.
Image 2: The F4N status has been granted to ECS Engineering Services by the Nuclear Advanced Manufacturing Research Centre (AMRC), recognising ECS's journey of business improvement and capability to supply to the nuclear sector.
---
About ECS Engineering Services
ECS Engineering Services has over 30 years experience in delivering high quality, reliable and cost effective engineering solutions, specialising in bespoke design and construction of water, energy and environmental processing and management projects.
In conjunction with key supply partners, ECS has the expertise and capacity to design and install a wide range of water control engineering projects. With in-house fabrication services, which have CE Marking approval to EXC4, well equipped and highly skilled engineers can also complete structural steelwork, bespoke fabrication work and access metalwork to the highest standard.
With a complete range of site services available, ECS offers a full turnkey project managed service for mechanical and electrical installations including managing civils contractors and supplying pipework, control and automation work to ensure that every installation is installed and commissioned to the highest standard. Existing clients include the majority of the UK Water Utility companies, Government Agencies and Internal Drainage Boards.
---