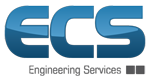 ECS awarded BCSA gold rating for sustainability
ECS Engineering Services has upgraded its British Constructional Steelwork Association's (BCSA) Sustainability Charter to Gold, the highest standard, following a demanding audit of its management systems for environmental and social matters.
The BCSA Sustainability Charter programme encourages steelwork companies to develop sustainability in terms of environmental responsibility and economic viability. It also promotes policies for social progress in areas such as local and community issues, personnel development, equal opportunities and ethical training.
"The audit was rigorous," explains Rebecca Murfin, SHEQ (Safety, Health, Environment and Quality) Manager at ECS, "as you would expect for the highest accreditation. All our procedures from procurement, through production to installation, were examined in detail. We also had to be pre-certified to high standards for health and safety, environmental management and quality. There were checks on our energy usage, our vehicle fuels and how we manage the carbon footprint of all our operations. It was a case of no stone unturned!"
ECS also had to show the assessors that its policies were actually published, that they were being followed by all relevant people, and that they were being used to drive constant improvement. Its environmental impact assessments were reviewed, as were its energy control and fleet management policies. Materials sourcing from responsible suppliers was confirmed and the progress of employment and social programmes was checked.
Rebecca again: "Clients are increasingly looking for suppliers with the BCSA accreditations, the Gold standard signifies that we work not only to the highest standards in all that we do, but are always looking for ways to improve further."
"The Sustainability Charter is wide ranging, auditing many aspects of our operations," says Rebecca. "It enhances our reputation for protecting the environment and supporting society. It also lets clients know that we are always working to take our standards to ever-higher levels of excellence."
ECS has BCSA certification for steelwork for many types of installation including bridges and steel frames for buildings, heavy industrial platework, small, medium and large span portals, towers and masts. On a smaller scale, ECS is also approved for sign gantries, stairs, balconies and canopies plus other smaller fabrications, new steelwork and refurbishment projects
Image 1: ECS Engineering Services has upgraded its British Constructional Steelwork Association's (BCSA) Sustainability Charter to Gold.
---
About ECS Engineering Services
ECS Engineering Services has over 30 years experience in delivering high quality, reliable and cost effective engineering solutions, specialising in bespoke design and construction of water, energy and environmental processing and management projects.
In conjunction with key supply partners, ECS has the expertise and capacity to design and install a wide range of water control engineering projects. With in-house fabrication services, which have CE Marking approval to EXC4, well equipped and highly skilled engineers can also complete structural steelwork, bespoke fabrication work and access metalwork to the highest standard.
With a complete range of site services available, ECS offers a full turnkey project managed service for mechanical and electrical installations including managing civils contractors and supplying pipework, control and automation work to ensure that every installation is installed and commissioned to the highest standard. Existing clients include the majority of the UK Water Utility companies, Government Agencies and Internal Drainage Boards.
---