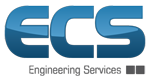 ECS continues renovation of Great Ouse Groundwater Scheme pumping stations
To ensure that the allocation of water resources is safeguarded and optimised for the future of the region, the Environment Agency has enlisted ECS Engineering Services to upgrade the pumping stations that form the Great Ouse Groundwater Scheme (GOGS). The stations are vital for pumping water to local river catchments and to Essex during dry summers.
The GOGS features 26 boreholes used to pump water up from the water table. As part of the scheme, the Environment Agency operates 15 groundwater pumps, many of which date from the inception of the scheme in the 1970s. These installations are particularly important, as the Great Ouse is known for overflowing in winter and drying out in summer. The GOGS is connected to Ely Ouse to Essex Transfer Scheme (EOETS), which ensures that Essex has access to additional water resources even during the driest summers.
To improve the efficiency and safeguard the operation of the GOGS, the Environment Agency has approached ECS Engineering Services to overhaul multiple pumping stations. Having previously completed refurbishments at Devil's Dyke, ECS is now undertaking projects in the Thetford Forest area. ECS is a leading provider of electromechanical engineering services to the water sector, often working as an approved framework contractor for UK water authorities.
Mark Kirby, Contracts Manager at ECS, explained the requirements: "This is a key investment to ensure the future operation and improve efficiency at the GOGS. Requirements vary across the sites, and we have carried out inspections at each one to discern equipment that requires replacement.
"As part of the project, we will replace or upgrade the motor control centres (MCC) at the pumping stations as required. New MCCs will be enclosed in kiosks, with each panel featuring a PLC, touch screen interface, flowmeter, temperature and vibration monitoring units as well as other auxiliary equipment for monitoring and control of the pump. Upgraded MCCs will feature increased resilience to power failure thanks to an automatic transfer switch (ATS) and a generator plug in point. Furthermore, new lockable glass reinforced polymer (GRP) kiosks will be added as needed.
"Furthermore, we are replacing borehole pumps and flowmeters for the network water supply pipelines. We will also be working on the water level instrumentation and carrying out valve and pipework replacements at the sites where required. To improve overall carbon footprint, variable frequency drives (VFDs) will be fitted as well as potentially, Flexible Wellmaster Carrier Drains, which greatly improve maintenance efficiency."
As a turnkey service provider, ECS is able to manage all design, fabrication, inspection and installation work at the pumping stations. This also includes any electrical works or commissioning. This comprehensive approach ensures a consistently high quality level, reduced lead times and minimal disturbance to the areas surrounding the pumping stations.
In addition to safeguarding the vital operations of the GOGS, the replacement of older pumps and associated systems will reduce the carbon footprint of the scheme. Improved efficiency will translate to reduced energy usage, ensuring the scheme meets the needs of a greener future.
"We can undertake large renewal projects, such as this, due to our breadth of capability," Mark continues. "In this case, it ensures that we can support the GOGS so that it can continue to operate with the utmost reliability and efficiency."
Image 1: Environment Agency has enlisted ECS Engineering Services to upgrade the pumping stations that form the Great Ouse Groundwater Scheme (GOGS).
---
About ECS Engineering Services
ECS Engineering Services has over 30 years experience in delivering high quality, reliable and cost effective engineering solutions, specialising in bespoke design and construction of water, energy and environmental processing and management projects.
In conjunction with key supply partners, ECS has the expertise and capacity to design and install a wide range of water control engineering projects. With in-house fabrication services, which have CE Marking approval to EXC4, well equipped and highly skilled engineers can also complete structural steelwork, bespoke fabrication work and access metalwork to the highest standard.
With a complete range of site services available, ECS offers a full turnkey project managed service for mechanical and electrical installations including managing civils contractors and supplying pipework, control and automation work to ensure that every installation is installed and commissioned to the highest standard. Existing clients include the majority of the UK Water Utility companies, Government Agencies and Internal Drainage Boards.
---