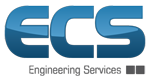 ECS helps breast cancer patients by supporting BRAvo Rally 2020
ECS Engineering Services supported Breast Cancer Awareness Month recently by sponsoring BRAvo Rally 2020, an initiative aimed at educating people in remote locations, such as the Isles of Scilly and Kefalonia, Greece. The event will also raise funds in aid of treatment facilities in these areas, namely the Royal Cornwall Hospital Breast Unit 'The Mermaid Centre', in Truro, as well as breast cancer patients in Kefalonia.
The BRAvo Rally fundraiser in aid of breast cancer awareness and care in remote locations will see a convoy of up to ten Minis, driven by 30 breast cancer survivors, make their way across Europe in May 2020. The challenge will start from The Mermaid Centre and finish at the General Hospital of Kefalonia, in Argostoli, Greece. The journey is scheduled to last six days, covering a distance of 2150 miles (3460 kilometres).
In the UK, breast cancer is the most common type of cancer, with approximately 55,000 women and 370 men diagnosed with this condition every year. The campaigns and progresses made in awareness, testing and treatment of the disease has made it survivable if discovered early and treated promptly. Early intervention is key, however, it may be challenging to implement such a strategy in remote areas, such as the Isle of Scilly and Kefalonia, as cancer treatment centres may be difficult to access due to elevated travel distances, cost and need to find local accommodation.
ECS is the latest organisation to offer its support for BRAvo Rally 2020 to reach its fundraising target of £10,000. The donation will help to get a breast cancer patient and his/her companion to move from an isolated area to The Mermaid Centre, covering travel and accommodation expenses.
"We are grateful for the ECS' donation. Being supported by a company in the engineering sector, which is often male dominated, is extremely important for us. Behind every man, there is a sister, mother, wife or daughter that may get diagnosed with breast cancer," comments Liz Rogers, BRAvo Rally 2020 Project Founder and Co-ordinator. "Even more, while breast cancer is often gendered, the disease can also affect men. Therefore, it is important to raise awareness among the male population, creating an inclusive culture and preventing the marginalisation of male patients. Companies like ECS are helping us address this inequality."
Jamie Wesley, Operations Director at ECS Engineering Services, says: "BRAvo Rally 2020's cause is close to our hearts, as breast cancer has touched the lives of many of our employees and customers. This charity fundraiser is doing amazing work, caring for people in remote areas during exceptionally difficult times and we are proud to support it."
To learn more about BRAvo Rally 2020 or to donate online, visit: https://www.bravorally2020.org/.
Image 1: ECS Engineering Services supported Breast Cancer Awareness Month recently by sponsoring BRAvo Rally 2020
---
About ECS Engineering Services
ECS Engineering Services has over 30 years experience in delivering high quality, reliable and cost effective engineering solutions, specialising in bespoke design and construction of water, energy and environmental processing and management projects.
In conjunction with key supply partners, ECS has the expertise and capacity to design and install a wide range of water control engineering projects. With in-house fabrication services, which have CE Marking approval to EXC4, well equipped and highly skilled engineers can also complete structural steelwork, bespoke fabrication work and access metalwork to the highest standard.
With a complete range of site services available, ECS offers a full turnkey project managed service for mechanical and electrical installations including managing civils contractors and supplying pipework, control and automation work to ensure that every installation is installed and commissioned to the highest standard. Existing clients include the majority of the UK Water Utility companies, Government Agencies and Internal Drainage Boards.
---