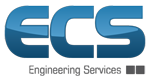 ECS Project Manager supports young people as STEM Ambassador
Companies involved in engineering and technology have a responsibility to help develop the next generation of scientists, mathematicians and engineers, offering them an insight into career possibilities. ECS Project Manager, Wes Draycott, is supporting the future aspirations of young people in his role as a STEM Ambassador. Wes dedicates his time to visiting local schools to pass on the vital skills needed for a future career in science, technology, engineering and mathematics (STEM).
Recently, Wes called in at Wilsthorpe Community School as STEM Ambassador for Derbyshire Education Business Partnership (DEBP), to conduct a series of mock interviews with Year 11 pupils. The process helps students prepare for professional interviews when they enter the world of work, with ambassadors providing feedback on strengths and areas for improvement.
Wes commented: "Having had an extended period away from volunteering due to COVID restrictions, it felt good to get back into putting something back into the community and having the support of ECS. It is always very satisfying work to help a group of young persons in the early steps of their careers."
STEM Ambassadors are volunteers who provide their expertise free of charge. The programme is delivered by STEM Learning, with over 37,000 ambassadors backed by a network of 17 hubs. With the uptake of STEM subjects at universities growing – supporting aspiring young people is more important than ever.
Steve Crapper, Precontracts Director at ECS Engineering Services added: "As an electromechanical engineering company, it's important that we support the next generation of engineers with knowledge and opportunities. The volunteer work carried out by Wes is not only important for the industry, but our business too. Developing young talent through apprenticeships and jobs means we can develop our engineering services further, while providing opportunities in the local community."
A leading engineering services provider to the water, construction and nuclear sectors, ECS has recently supported young learners directly by donating to the #wemakeICTpossible campaign, which aims to reduce digital poverty for children in the Mansfield and Ashfield area.
The business also offers multiple apprenticeship opportunities. To learn more, contact ECS direct here.
Image 1: Wes called in at Wilsthorpe Community School as STEM Ambassador for Derbyshire Education Business Partnership (DEBP)
Image 2: Wes called in at Wilsthorpe Community School as STEM Ambassador for Derbyshire Education Business Partnership (DEBP)
---
About ECS Engineering Services
ECS Engineering Services has over 30 years experience in delivering high quality, reliable and cost effective engineering solutions, specialising in bespoke design and construction of water, energy and environmental processing and management projects.
In conjunction with key supply partners, ECS has the expertise and capacity to design and install a wide range of water control engineering projects. With in-house fabrication services, which have CE Marking approval to EXC4, well equipped and highly skilled engineers can also complete structural steelwork, bespoke fabrication work and access metalwork to the highest standard.
With a complete range of site services available, ECS offers a full turnkey project managed service for mechanical and electrical installations including managing civils contractors and supplying pipework, control and automation work to ensure that every installation is installed and commissioned to the highest standard. Existing clients include the majority of the UK Water Utility companies, Government Agencies and Internal Drainage Boards.
---