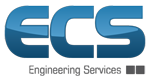 ECS rebuilds sluice gate on River Little Ouse
ECS Engineering Services has completed the repair of Thetford No.1 Sluice gate on behalf of the Environment Agency. Badly damaged by Storm Ciara, the infrastructure required refurbishment to effectively control water levels while supporting its surrounding environment, population and wildlife.

Marked as the place where the River Thet joins the Little Ouse River, Thetford is characterised by key landmarks with considerable existing amenity value along its waterways. In effect, the small market town has been benefitting from its vicinity to the rivers throughout history, as these served local industries and provided valuable services to the area.
The different weirs across the town, including Thetford No.1 Sluice, have been playing a key role in protecting the historical and natural heritage of these areas while providing accessibility to visitors and locals. More precisely, these facilities have been supporting flood prevention measures, fish and eel passage as well as the navigation of small boats.
When the powerful Storm Ciara battered Thetford, winds blew a tree over, which hit Thetford No.1 Sluice gate and impaired it, rendering it inoperable. An in-depth assessment from the Environment Agency found that while gate 2 remained unaffected and functional, damage was caused to the access gantry, supports and many of the over-head mechanical components on gate 1.
The cover was crushed and the main drive shaft beneath was bent beyond repair. Also, the support bearings at each end of the shaft were disrupted by a conspicuous vertical impact. In addition, the gearboxes suffered vertical and tensile stresses, affecting vertical screw shafts, internal gears, bearings, bushes and seals.
Rapid turnaround
To address these issues, ECS was asked to complete an emergency repair of the structure and restore its functionality. The company is a leading provider of engineering solutions, particularly for water control, to government institutions and local water authorities. Thanks to its comprehensive, full turnkey capabilities, ECS could provide a proactive, single point of contact for the design, fabrication, installation and testing of the new gate infrastructure at Thetford No.1 Sluice.
The expert engineering teams began this project by delivering and installing scaffolding across the channel to provide access to the damaged gate and its components. Subsequently, they removed all damaged steelwork and provided a structural survey of the existing undamaged structure.
To refurbish the weir, ECS's specialists replaced the sluice drive shaft and repaired the input worm shaft connected to the gearbox. Finally, they designed, manufactured and installed the new walkway and shaft covers, before removing all the scaffolding and commissioning the new gate.
By fixing all affected mechanical components at gate 1 of Thetford No.1 Sluice, ECS was able to support the longevity, reliability and operational effectiveness of the facility. This is now fully functional and can effectively control the water levels of the Little Ouse River, supporting river navigation, flood defence activities and the preservation of local environments and natural habitats.
Mick Smith, Project Manager at ECS Engineering Services, commented: "When a sluice gate experiences an unexpected failure, it is important to act promptly to restore key functionalities. Thanks to our in-house design, manufacturing and field service capabilities, we have been able to rebuild the weir in a timely manner. The completed repair will ensure that Thetford No.1 Sluice will continue to function as a key asset for years to come. This project clearly attests to our ability to support urgent water control situations in addition to planned maintenance."
Image 1: ECS fixed all affected components of Thetford Sluice No.1 gate, supporting the longevity, reliability and operational effectiveness of the now fully functional facility.
Image 2: Before: the Thetford No.1 Sluice gate was badly damaged by Storm Ciara, requiring an emergency repair from ECS Engineering.
---
About ECS Engineering Services
ECS Engineering Services has over 30 years experience in delivering high quality, reliable and cost effective engineering solutions, specialising in bespoke design and construction of water, energy and environmental processing and management projects.
In conjunction with key supply partners, ECS has the expertise and capacity to design and install a wide range of water control engineering projects. With in-house fabrication services, which have CE Marking approval to EXC4, well equipped and highly skilled engineers can also complete structural steelwork, bespoke fabrication work and access metalwork to the highest standard.
With a complete range of site services available, ECS offers a full turnkey project managed service for mechanical and electrical installations including managing civils contractors and supplying pipework, control and automation work to ensure that every installation is installed and commissioned to the highest standard. Existing clients include the majority of the UK Water Utility companies, Government Agencies and Internal Drainage Boards.
---