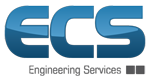 ECS resolves a Rye old issue in south coast tidal surge defences
ECS Engineering Services has been appointed to complete upgrades and refurbishments to flood defences at Tillingham Barrier, which protects the historic coastal town of Rye in East Sussex.
Renowned for its old-world charm, Rye can trace its history back several centuries to its role as a Cinque Port, a key gateway for early cross channel trade. It has also served as a naval base, port, agricultural centre, market town and since the 1950s as a hub for tourism. Today, Rye continues to operate as a port, with quays for vessels up to 80 metres, a fishing fleet and moorings for yachts.
Three rivers meet the sea in Rye Bay, which, coupled with tidal influences, means water levels have to be managed. Consequently, flood defences have been improved in the area, with raised river and sea walls. The works to Tillingham Barrier represent a further stage in this project. In the longer term, plans are being developed to build a new and bigger tidal sluice, which will act as the primary defence against tidal flooding.
The works will include a mix of upgrade and refurbishment, including replacement of the weir ropes and wheels, provision of a new tidal-side stop log and the design, manufacture and installation of new access platforms and walkways above flood level, which will connect with the existing pavement.
"ECS will also be providing a new motor and gearbox plus a control kiosk that will house a new motor control centre and instrumentation that will integrate with new upstream and downstream ultrasonic level controllers to enable proactive operation," explains Dave Searle, Contract Manager at ECS.
In use the flood gates will be closed ahead of a high tide. Later they will be opened as the tide drops so that the rivers do not back up and cause flooding.
Image 1: ECS Engineering Services has been appointed to complete upgrades and refurbishments to flood defences at Tillingham Barrier.
---
About ECS Engineering Services
ECS Engineering Services has over 30 years experience in delivering high quality, reliable and cost effective engineering solutions, specialising in bespoke design and construction of water, energy and environmental processing and management projects.
In conjunction with key supply partners, ECS has the expertise and capacity to design and install a wide range of water control engineering projects. With in-house fabrication services, which have CE Marking approval to EXC4, well equipped and highly skilled engineers can also complete structural steelwork, bespoke fabrication work and access metalwork to the highest standard.
With a complete range of site services available, ECS offers a full turnkey project managed service for mechanical and electrical installations including managing civils contractors and supplying pipework, control and automation work to ensure that every installation is installed and commissioned to the highest standard. Existing clients include the majority of the UK Water Utility companies, Government Agencies and Internal Drainage Boards.
---