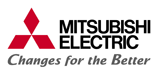 Futureproof… competitive factories need to leverage the power of data
Boosting responsiveness, productivity and flexibility on the factory floor is the key to enhanced competitiveness. Efficient data management using the Industrial Internet of Things (IIoT) is therefore increasingly important in extending communication beyond the production cell and ensuring the successful deployment of new and updated automation systems.
Jeremy Shinton – Product Manager for Edge Computing Technologies at Mitsubishi Electric, looks at how the latest controllers designed to manage this convergence of information technology (IT) and operational technology (OT) can be used to ensure optimal data management and connectivity.
Key to bridging the gap between automation systems processing large volumes of data and turning this into intelligence that is shared with higher level enterprise systems is a new class of controller. The latest PLCs, machine controllers and industrial PCs built for IIoT applications can be used for Edge computing while also supporting high-speed data logging to the Cloud.
Reaching out beyond the factory floor
At the core of highly effective, futureproof production facilities is the Industrial Internet of Things. This is a network of connected devices and systems from the factory floor all the way up to higher enterprise levels that generates and shares large volumes of data. The goal is to create unique actionable manufacturing intelligence to improve production and plant activities resulting in increased productivity, uptime and flexibility. Businesses that leverage the power of data can therefore considerably enhance their competitive edge in a fast-changing market.
The creation of a successful IIoT application requires automation systems built on controllers with cutting-edge processing power and capacity, allowing data to be analysed closer to where it is generated. State-of-the-art PLCs, such as Mitsubishi Electric's MELSEC iQ-R series, address these needs by featuring powerful processors and large data handling capabilities.
IIoT-ready controllers like these support advanced connectivity options playing their part in (continuously) delivering data-driven information. The ability to connect to the cloud using common protocols directly on the PLC is a growing trend, the 'connect everything' idea means that controllers can be anywhere in the world and act as a 'data pump' to higher level cloud platforms. Commonly used operating systems, such as Linux, can now be hosted on PLC modules. This enables the platform to utilise an open source, secure functionality that can easily be installed into these environments. It puts the already highly connected plant level PLC into areas using new language terminology phrases, such as JSON, REST API, MQTT, Python and the rest of the buzz words and acronyms that fill this space. These new PLC capabilities open the door to IIoT applications in all industries.
While these elements are crucial to producing information technology (IT) driven actionable insight to improve production operations, businesses will need solutions to continuously bridge the divide between the IT world and operational technology (OT). This represents the next step in ensuring highly productive, flexible and responsive plants.
Automation that works at the Edge
To achieve this, solutions need to be implemented that can support data analysis for time-critical operational tasks and production-based analytics as well as for non-urgent but more processing-intensive data mining. These help to build an in-depth understanding of plant operations and develop actions on how to improve them.
Mitsubishi Electric's latest MELIPC Edge computing solution offers an ideal IT/OT merger that supports both on- and off-site data analytics functions. It features advanced analytical and artificial intelligence functionality to process data locally in real-time utilising shop floor know-how with diagnostics and predictive maintenance feedback. As a result, the device can drive a production system's decisions based on key data. MELIPC also pre-processes and aggregates data for higher-level insights. Thanks to OPC UA standard connectivity, the information is then shared to different platforms to improve plant operations.
A clear benefit of this hybrid solution over conventional Cloud-based systems is a particularly secure as well as reliable connection and ecosystem. Highly regulated industries, such as the pharmaceutical sector, can therefore be included in the benefit of innovative data mining capabilities while still meeting regulatory compliance.
On-board with IIoT controllers

The future of manufacturing is here – and it is based on an interconnected IIoT framework. Key technology solutions to realise this are already at hand. By setting up an IIoT system that leverages advanced controllers and industrial PCs with high-speed, powerful processing capabilities and connectivity features, companies can truly enhance manufacturing operations. This will lead to data-driven applications that can generate and share a comprehensive understanding of plant and production activities, supporting their continuous improvement.
Image 1: The latest PLCs, machine controllers and industrial PCs built for IIoT applications can be used for Edge computing while also supporting high-speed data logging to the Cloud. [Source: Mitsubishi Electric Europe B.V.]
Image 2: Jeremy Shinton – Product Manager for Edge Computing Technologies at Mitsubishi Electric. [Source: Mitsubishi Electric Europe B.V.]
---
About Mitsubishi Electric

With more than 100 years of experience in providing reliable, high-quality products, Mitsubishi Electric Corporation (TOKYO: 6503) is a recognized world leader in the manufacture, marketing and sales of electrical and electronic equipment used in information processing and communications, space development and satellite communications, consumer electronics, industrial technology, energy, transportation and building equipment. Mitsubishi Electric enriches society with technology in the spirit of its "Changes for the Better." The company recorded a revenue of 4,476.7 billion yen (U.S.$ 36.7 billion*) in the fiscal year ended March 31, 2022.Mitsubishi Electric Europe, Industrial Automation – UK Branch is located in Hatfield, United Kingdom. It is a part of the European Factory Automation Business Group based in Ratingen, Germany which in turn is part of Mitsubishi Electric Europe B.V., a wholly owned subsidiary of Mitsubishi Electric Corporation, Japan.
The role of Industrial Automation – UK Branch is to manage sales, service and support across its network of local branches and distributors throughout the United Kingdom.
*U.S. dollar amounts are translated from yen at the rate of ¥221=U.S.$1, the approximate rate on the Tokyo Foreign Exchange Market on March 31, 2022.
---