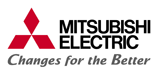 Helping to increase the sustainability of waste-to-energy plants
Mitsubishi Electric controller boosts the performance of Blue Phoenix's IBA recycling facility
A by-product of the power generation process at waste-to-energy plants, incinerator bottom ash (IBA) can be recycled into construction aggregates and metals. Specialising in the transformation of this residue ash, Blue Phoenix wanted to improve the reliability, uptime and troubleshooting capabilities of its plant in Widnes, Cheshire. To achieve this, Mitsubishi Electric and Total Automated Solutions (TAS) provided an upgraded control system consisting of a MELSEC iQ-R PLC with three Ethernet/IP modules and GT SoftGOT2000 PC based HMI software.
The implementation of the entire solution was completed with only two hours of planned downtime and greatly enhanced the reliability, as well as accessibility, of the plant control system.
IBA contains valuable non-ferrous and ferrous metals as well as aggregates that, when properly extracted, can be used in the construction sector. Helping to create a circular economy of materials, the most important aspect of IBA processing facilities is their ability to efficiently handle large volumes of heterogeneous feedstock whilst delivering optimum recovery rates.
Advanced plant control is therefore essential to optimise recycling activities and uptime whilst also enabling operators to quickly address anomalies and conduct troubleshooting activities. In addition, these systems should be based on robust automation components that can withstand the harsh operating conditions present in IBA facilities. In effect, the performance of control panels and core equipment needs to remain unaffected by the high concentrations of metal particulates in the air.
When Blue Phoenix, a leading IBA processing specialist in the UK, was experiencing issues with the plant control system at its Widnes site, it needed a reliable solution. As the plant runs near to continuously, any potential downtime needed to be kept to a minimum. To overcome these challenges, the company contacted its preferred automation system integrator, TAS. With over ten years of successful collaboration between the two companies, they have worked together to maximise the performance of Blue Phoenix's IBA installations throughout the UK.
Creating a proven control system
Most of Blue Phoenix's facilities use similar control systems and equipment to ensure reliability as well as performance across processes and sites. This standardisation also helps operators effectively interact with and monitor different plants whilst utilising the same procedures and tools, regardless of location.
Kevin Chapman, Operations Manager at TAS, explains: "We provide control systems based on Mitsubishi Electric's Q series PLCs and GT SoftGOT2000 HMI software. The company offers high-quality automation products and excellent support – this is why we use their equipment and became an accredited Mitsubishi Electric Approved Solutions Partner as part of their system integrator programme."
The Widnes location differed from the other installations, resulting in a lack of uniformity and operational challenges.
"This facility was originally built with a framework supplied by an alternate vendor. Over time, we noticed that the control system, and by extension the plant itself, was not as reliable and user-friendly as the ones provided by TAS. The recycling processes often stopped and on top of that it was difficult to find the cause of a fault as troubleshooting was not easy, which led to increased downtime," comments Nigel Mitchell, Operations Director at Blue Phoenix.
Retrofitting reliability
To quickly provide an updated control set-up and bring the Widnes facility in line with other Blue Phoenix plants whilst minimising costs and downtime, TAS suggested upgrading the existing PLC with a Mitsubishi Electric iQ-R. This would also be equipped with modules to support EtherNet/IP which was already in place at the facility.
As a result, TAS did not need to make any network modifications whilst ensuring effective communications between the PLC and all the drives across the plant. The GT SoftGOT2000 PC based HMI software solution would then control and visualise the recycling processes whilst helping to identify as well as correct anomalies.
Kevin Chapman adds: "In addition to reliability and performance, the versatility of Mitsubishi Electric's control system was crucial to upgrading Blue Phoenix's facility. In effect, the company's automation components are compatible with network technologies and devices from multiple vendors, making it straightforward and cost-efficient to update existing systems.
"Mitsubishi Electric's expert technical team supported us throughout the design and implementation phases, especially when it came to interacting with EtherNet/IP on such a large network. This greatly helped us with the on-site testing processes as well, which we completed quickly."
Automation to support effective recycling
The complete installation of the PLC and its configuration was carried out swiftly, with a planned downtime window of only two hours. Craig Simmons, Support Systems Coordinator at Blue Phoenix, comments: "We are extremely happy with the new control system. The plant is now much easier to manage and aligns with our other IBA processing sites. We can also rely on higher visibility and accessibility, which support better diagnostics. Ultimately, it is now much easier to maintain the facility and its activities."
Following on from this successful collaboration, the three companies are now working on a new project. TAS is supporting Blue Phoenix's development of its first IBA plant in Australia with a control system based on Mitsubishi Electric's PLC, SCADA and HMI.
Melanie Bright, Marketing Manager – Strategic Partners at Mitsubishi Electric, concludes: "We are delighted with the feedback received from TAS and Blue Phoenix. This further demonstrates the skills and expertise of our system integrator programme members. We will continue to build these relationships and help support the development of innovative solutions for sustainable applications, such as IBA processing. We look forward to continuing this journey with TAS and Blue Phoenix and helping to advance key recycling strategies for waste-to-energy plants."
Image 1: IBA processing helps create a circular economy by recycling a by-product of energy-to-waste plants into construction aggregates and metals. [Source: Total Automated Solutions Ltd.]
Image 2: The Mitsubishi Electric iQ-R PLC provides higher visibility and accessibility. [Source: Total Automated Solutions Ltd.]
---
About Mitsubishi Electric

With more than 100 years of experience in providing reliable, high-quality products, Mitsubishi Electric Corporation (TOKYO: 6503) is a recognized world leader in the manufacture, marketing and sales of electrical and electronic equipment used in information processing and communications, space development and satellite communications, consumer electronics, industrial technology, energy, transportation and building equipment. Mitsubishi Electric enriches society with technology in the spirit of its "Changes for the Better." The company recorded a revenue of 4,476.7 billion yen (U.S.$ 36.7 billion*) in the fiscal year ended March 31, 2022.
Mitsubishi Electric Europe, Industrial Automation – UK Branch is located in Hatfield, United Kingdom. It is a part of the European Factory Automation Business Group based in Ratingen, Germany which in turn is part of Mitsubishi Electric Europe B.V., a wholly owned subsidiary of Mitsubishi Electric Corporation, Japan.
The role of Industrial Automation – UK Branch is to manage sales, service and support across its network of local branches and distributors throughout the United Kingdom.
*U.S. dollar amounts are translated from yen at the rate of ¥221=U.S.$1, the approximate rate on the Tokyo Foreign Exchange Market on March 31, 2022.
---