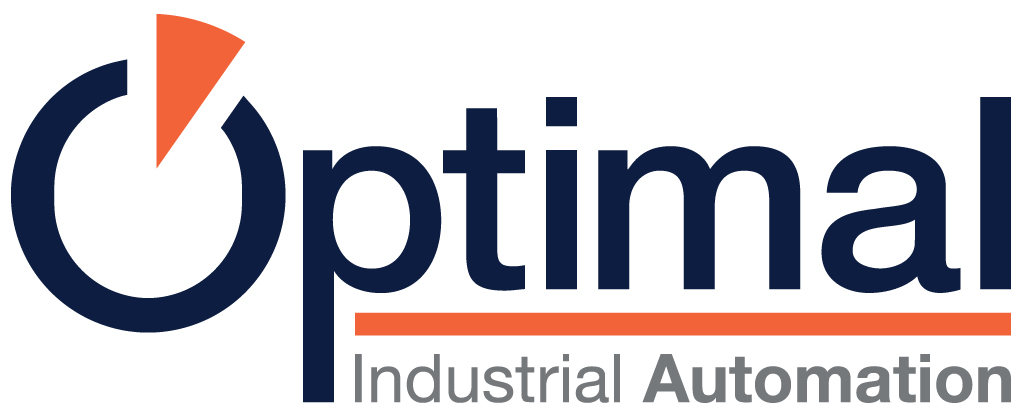 How to effectively add machine controllers to your factory floor
Machine controllers are at the heart of Industry 4.0 applications. They allow factories to run automated processes while ensuring product quality, consistency, efficiency and high throughput. Hence, choosing the right solution and implementing it correctly can make a significant difference to the success of an industrial automation project.

Martin Gadsby, Director at Optimal Industrial Automation, looks at how to make sure factory automation projects leverage the most suitable machine control solutions.
Having a clear overview of the intended automated application and what it needs to achieve are the first aspects to consider when selecting a machine controller. This helps determine the equipment's operational needs and the desired results expected from its control system. Based on these, businesses can identify controllers that meet these requirements and functions.
Choosing a controller with the right capabilities

In the past, this meant determining whether programmable logic controllers (PLCs), programmable automation controllers (PACs) or industrial PCs (IPCs) were most suited for a given application. Nowadays, the boundaries between PLCs, PACs and IPCs have blurred, as their functionalities are often overlapping. Therefore, businesses should not focus on identifying a type of controller, but rather choose a product with the capabilities to address the application's known key requirements. They should also identify solutions that have the ability to grow in the short or long term, to address a potential change in requirements or expansions.
For example, when the position or velocity of machines needs to be operated with high accuracy and precision, it is necessary to implement high-performance, high-speed motion control solutions. Therefore, the ideal controller should offer appropriate response times and dynamic tracking, independently of whether it is a PLC, PAC, IPC or dedicated controller.
Similarly, if an application requires the use of Proportional Integral Derivative (PID) algorithms to regulate a machine or process, such as temperature control, choosing a solution with built-in PID functions is extremely helpful. In this way, businesses can reduce the time, cost and resource utilisation associated with programming these functions.
With a multitude of solutions available from different vendors and the comparison between different products, businesses may feel overwhelmed when trying to identify a suitable controller for their application. However, a system integrator that has extensive experience in using a wide range of automation products from different vendors can assist with this process. A specialist such as Optimal can leverage its knowledge to assist businesses in determining the best controller for any application.
Businesses should consult a third-party expert from the very beginning of a factory automation project, i.e. from the very start of the process design before control platform vendor discussions start. This not only leads to the specification of the correct control platform, but also to the optimisation of factors such as product and production quality, efficiency and ease of use, all of which can have a direct effect on ROI.
It is important that the initial process design is completely agnostic in relation to control system vendor, however it is critical that an automation expert, such as Optimal, is involved as it can point out at an early stage a function or feature that may have a significant financial impact and help direct the design into a highly effective solution. Thus, by working with skilled specialists, companies can make sure they are using a compatible and cost-effective solution. Ultimately, they can increase their chances of creating a highly effective system that can deliver quick a return on investment (ROI).

More than finding the right controller
Even when the optimum machine controller has been selected, programming it correctly plays a central role in ensuring top performance in operation. In effect, machine or process availability is optimised through good coding. The right code can provide a solid backbone to make automated solutions scalable and flexible.
It is important to program controllers in a way that is straightforward, minimises complexity and is easily maintainable. In addition, documentation should be created and associated with the code. This helps to make a programme easier to understand and modify. As a result, engineers looking to modify functions or upgrade the system can do so in a short time.
Depending on the process, compliance with standards such as International Society of Automation's guidelines ISA88 for batch process control and ISA95 on automated interfaces between enterprise and control systems should be considered. In addition, the code should be modular, well structured, well annotated, robust and easy to analyse to allow engineers and operators to quickly troubleshoot it. Well documented stress testing, such as factory acceptance testing, is strongly recommended in order to achieve a seamless site installation.
To benefit from reliable, accessible and highly effective controller codes, businesses should rely on a specialist with extensive experience in programming the control system that has been selected. A skilled system integrator, such as Optimal, can provide the initial programme as well as implement modifications to support functionality expansions and application changes.
Beyond single controller units
A specialist system integrator can also provide key insight into the requirements to connect machines and controllers with other components or facilities. As Industrial Internet of Things (IIoT)-driven applications become increasingly popular, it is important to make sure that the installed controllers do not remain self-contained 'islands of automation'. In fact, they should be integrated in order to share data with different machines, units or enterprise systems.
Control engineering plays a crucial role in the development of industrial automation solutions. By involving an experienced system integrator from the earliest stages, when specifying the automation strategy, it is possible to create highly efficient and effective solutions. In addition, businesses can leverage flexible and scalable control set-ups as well as well-orchestrated and seamlessly integrated solutions. Consequently, businesses can fully reap the benefits of Industry 4.0 applications.
Optimal has over 30 years of experience in building, integrating and optimising automation systems for a wide range of industries. As a Quality by Design-driven full-service provider, the company is committed to delivering solutions that address the unique needs of each application to maximise the gains for customers and end users.
Image 1: When looking at machine controllers, having a clear overview of the intended automated application and what it needs to achieve are the first aspects to consider. (Source: Istock Copyright: ETAJOE ID: 1139589076).
Image 2: Skilled automation specialists and system integrators can deliver machine control solutions that address the unique needs of each application to maximise the gains for customers and end users. (Source: Shutterstock Copyright: PopTika ID: 1104780935).
---
About Optimal Industrial Automation (OIA)

Optimal Industrial Automation has more than 30 years' experience building, integrating and optimising manufacturing automation systems for challenging and highly regulated industries. Projects are typically for the pharmaceutical, life science, chemical, aerospace, green energy, food & beverage and other high-value process sectors.
The company's primary aim is to deliver measurable reductions in production costs, while finding substantial improvements in productivity, product quality and business sustainability. Part of its capability in achieving this aim is experience in the implementation of Optimal's print and inspect system product – synTI®, plus sister company Optimal Industrial Technologies' leading PAT based process management software platform synTQ.
The company employs a large technical team qualified in software, electrical, electronic, vision and control hardware disciplines. The team has built and developed individual machines and process skids to meet regulations such as FDA 21 CFR Part 210/211 – Pharmaceutical Industry GMPs, and FDA 21 CFR Part 11 – Electronic Records and Signatures. It is also ISO accredited and has years of experience working within GAMP guidelines.
---