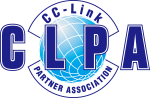 Key milestone reached for open industrial network communications
The CC-Link Partner Association (CLPA) has reached new heights in its aim to promote and advance state-of-the-art open industrial communications technologies. With over 4,000 active members currently enrolled, the organization offers a clear example of the key role that industrial partnerships play in the successful creation of smart factories, also known as e-F@ctories.
The CLPA, one of the fastest growing industrial automation technology organizations in the world, is well-known for developing the CC-Link IE family of open industrial networks, which are specifically designed to enable digital manufacturing strategies at the core of the e-F@ctories of the future.
The high quality and advanced technologies leveraged by the CC-Link IE range, which drive next-level performance and functionality in automation devices, is one of the main reasons behind the association's continuous worldwide expansion over the years. In effect, product vendors can rely on proven industrial communications solutions while users can benefit from a broad range from certified, interoperable automation components.
In particular, the open industrial network technologies offered by the CLPA are used as default within the entire Mitsubishi Electric portfolio. Therefore, businesses can develop automation solutions that are compatible with those of a leading industry giant. Also, they can benefit from its support to drive sales by means of global marketing activities offered through the company's e-F@ctory Alliance.
Roy Kok, Senior Partnerships and Alliance Specialist at CLPA, comments: "We couldn't be prouder to see our organization becoming increasingly popular as well as our solutions being broadly adopted to support futureproof digital transformation strategies. As we continue to add more partners and users, we look forward to helping companies worldwide create highly interconnected e-F@ctory systems that drive productivity."
Image 1: CLPA helps businesses create interconnected e-F@ctory systems and drive sales (©istock/metamorworks)
---
About The CC-Link Partner Association (CLPA)
The CLPA is an international organization founded in 2000, now celebrating its 20th Anniversary. Over the last 20 years, the CLPA has been dedicated to the technical development and promotion of the CC-Link open industrial network family. The CLPA's key technology is CC-Link IE TSN, the world's first open industrial Ethernet to combine gigabit bandwidth with Time-Sensitive Networking (TSN), making it the leading solution for Industry 4.0 applications. Currently the CLPA has over 4,100 corporate members worldwide, and more than 2,000 compatible products available from over 370 manufacturers. Around 38 million devices using CLPA technology are in use worldwide.
Anyone interested in joining the organization can apply here: https://www.cc-link.org/en/clpa/members/index.html
---