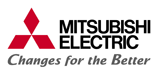 Lean, green water treatment
LEADA Engineering has created a ground-breaking mobile chemical dosing system for water and industrial applications, with technical support from Mitsubishi Electric. The mobile chemical dosing system has an on-board solar-photovoltaic (PV), self-generating power supply and offers remote access. This is based on a compact high-performance integrated control solution featuring the MELSEC Q-Series PLC and GOT 2000 HMI. These features streamline planned and emergency maintenance activities as well as provide a reliable and resilient chemical dosing system for use in remote areas or for temporary works, where power supplies may not be available. The system also greatly reduces the environmental impact of chemical dosing and associated activities.
The chemical dosing system developed by LEADA offers clear advantages to users who conduct maintenance activities on chemical dosing systems. It occupies a fraction of the space required by conventional mobile units of similar capabilities and utilises built-in solar panels, which eliminate the need for diesel generators, associated refuelling costs and environmental impacts. Additionally, the dosing system offers remote access functionalities, allowing users to monitor and adjust operations remotely, from anywhere, at any time, reducing the need and frequency of site visits.
Ben Paxman, Associate Director at LEADA, explains: "We know that industries who undertake chemical dosing activities are hampered by the lack of redundancy built into their systems. This also affects their ability to refurbish existing equipment. Our team developed a mobile chemical dosing system that can keep process critical operations going during refurbishment.
"We have provided mechanical and electrical engineering services to the water industry for over 20 years, so when Severn Trent Services contacted us to further develop our existing mobile chemical dosing system for an off-grid solution for their client, The Coal Authority, we were able to quickly develop an advanced, efficient and reliable solution."
State-of-the-art automation to innovate

The LEADA design comprises a self-contained trailer, equipped with tank, pumps, a control panel, a 5.12kW lithium-ion battery powered by solar PV panels and a PLC with a back-up uninterruptible power supply. Having developed the initial concept, LEADA's team turned to Mitsubishi Electric to help realise its vision of a compact, off-grid design and turn this into an efficient, robust and highly reliable system.
Stewart Lea, Owner of LEADA, comments: "We have collaborated with Mitsubishi Electric for many years because we value the high quality of its automation components and comprehensive technical support. This is also why we are proud members of Mitsubishi Electric's System Integrator Programme."
The control solution developed for this project relies on the Q-Series PLC to communicate with the system's pumps and instruments to adjust key process parameters using a number of option control philosophies and dosing algorithms.
Stewart Lea explains: "The Q-series PLC was ideal because of its compact footprint and ability to perform complex operations at high-speed. It also allowed us to take advantage of the Ethernet port it features, to provide visibility on SCADA systems, which minimised the need for on-site visits by operators. The PLC communicates with a GOT 2000 HMI to visualise key metrics, flag anomalies and enable end users to interact with the system."
Ben Paxman adds: "The dosing unit we developed needed an easy-to-use interface that provided end users with a clear overview of system status and available functions. Mitsubishi Electric's HMI delivers this and offers a 'sleep mode' that can further reduce energy consumption on the trailer.
In addition, the system provides remote-controlled access to users. This means they can have full control and operate the HMI from remote locations via an app-based solution."
Finally, communications are enabled by CC-Link open fieldbus technology. This technology supports multi-vendor devices, enhancing compatibility and providing a basis for future upgrades.
Joining the water treatment revolution
The resulting system offers considerable cost reductions while providing users full remote access and saves operators from having to go onsite. This, in turn, can further reduce the environmental impact of chemical dosing activities.
Stewart Lea comments: "What this technology demonstrates is that the transition towards sustainable alternatives does not equate to increased costs. In fact, quite the opposite is true in this case."
The first operational chemical dosing trailer was successfully completed and delivered to the Coal Authority within three months. While the upgrade of this mobile dosing system includes a self-sufficient power supply to address specific customer requirements, similar solutions are available for any customer, or as part of a hire agreement on a short-term basis.
Stewart Lea adds: "This project and our new entire fleet of mobile chemical dosing systems is also helping LEADA succeed in our ambitious sustainability goals. The power generated by the solar panels will empower us to rely solely on renewable resources, bringing us closer to being carbon-neutral."
Melanie Bright, Marketing Manager, Strategic Partners at Mitsubishi Electric, concludes: "We are delighted to have been involved in such a revolutionary, energy efficient project that is already having a positive impact on the sector. We look forward to continuing our collaboration with LEADA and developing more cutting-edge solutions for the water treatment industry."
Image 1: Mitsubishi Electric has helped LEADA Engineering create a ground-breaking mobile chemical dosing system for water and industrial applications. [Source: LEADA Engineering]
Image 2: The PLC communicates with a GOT 2000 HMI to visualise key metrics, flag anomalies and enable end users to interact with the system. [Source: LEADA Engineering]
Image 3: The Q-Series PLC communicates with the system's pumps and adjusts key process parameters, such as flow rate, pumping ranges and time dosing. [Source: LEADA Engineering]
---
About Mitsubishi Electric

With more than 100 years of experience in providing reliable, high-quality products, Mitsubishi Electric Corporation (TOKYO: 6503) is a recognized world leader in the manufacture, marketing and sales of electrical and electronic equipment used in information processing and communications, space development and satellite communications, consumer electronics, industrial technology, energy, transportation and building equipment. Mitsubishi Electric enriches society with technology in the spirit of its "Changes for the Better." The company recorded a revenue of 4,476.7 billion yen (U.S.$ 36.7 billion*) in the fiscal year ended March 31, 2022.Mitsubishi Electric Europe, Industrial Automation – UK Branch is located in Hatfield, United Kingdom. It is a part of the European Factory Automation Business Group based in Ratingen, Germany which in turn is part of Mitsubishi Electric Europe B.V., a wholly owned subsidiary of Mitsubishi Electric Corporation, Japan.
The role of Industrial Automation – UK Branch is to manage sales, service and support across its network of local branches and distributors throughout the United Kingdom.
*U.S. dollar amounts are translated from yen at the rate of ¥221=U.S.$1, the approximate rate on the Tokyo Foreign Exchange Market on March 31, 2022.
---