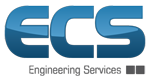 Multiple Archimedes screw pump contracts won by ECS
Further enhancing its reputation in the field, ECS Engineering Services has been awarded multiple contracts for the replacement and maintenance of Archimedes screw pumps in the UK. The new contracts include projects in England, Scotland and Wales. ECS works in close partnership with Landustrie, which offers over a century of experience in screw pump manufacturing.
New contract wins include the replacement and maintenance of wastewater screw pumps at pumping stations on behalf of Welsh Water, Thames Water and Scottish Water. ECS will also be overhauling flood defence screw pumps as part of its existing framework agreements with the Environment Agency. Severn Trent Water has also recently appointed ECS as a regionwide framework contractor for mechanical services, which includes provision for servicing and repair of screw pumps.
ECS provides its customers with a highly capable nationwide service for the replacement and maintenance of Archimedes screw pumps. For complete replacements, ECS offers exclusive access to Landustrie screw pump design and manufacturing capabilities, allowing for pumps of up to 25 metres in length by 5 metres in diameter to be specified. Each pump is designed to maximise efficiency and reliability, with additional features to reduce a client's total cost of ownership, such as sealed-for-life lower bearings and high efficiency direct drives.
To supplement pump manufacturing services, ECS has dedicated screw pump teams who can react quickly to breakdowns or carry out scheduled maintenance to minimise equipment downtime. ECS can manage all aspects of Archimedes screw pump projects, from design, manufacturing, delivery to installation.
Clark Wlliamson, Contracts Director at ECS, said: "Our dedicated teams ensure that we can meet the needs of our customers regarding Archimedes screw pumps across the UK. For many – such as the Environment Agency, Scottish Water and Severn Trent Water – we are established framework contractors for these important installations. In conjunction with Landustrie, we are uniquely placed to ensure that screw pumps offer the utmost reliability and are supported by a responsive maintenance network."
Image 1: ECS Engineering Services has been awarded multiple contracts for the replacement and maintenance of Archimedes screw pumps in the UK.
---
About ECS Engineering Services
ECS Engineering Services has over 30 years experience in delivering high quality, reliable and cost effective engineering solutions, specialising in bespoke design and construction of water, energy and environmental processing and management projects.
In conjunction with key supply partners, ECS has the expertise and capacity to design and install a wide range of water control engineering projects. With in-house fabrication services, which have CE Marking approval to EXC4, well equipped and highly skilled engineers can also complete structural steelwork, bespoke fabrication work and access metalwork to the highest standard.
With a complete range of site services available, ECS offers a full turnkey project managed service for mechanical and electrical installations including managing civils contractors and supplying pipework, control and automation work to ensure that every installation is installed and commissioned to the highest standard. Existing clients include the majority of the UK Water Utility companies, Government Agencies and Internal Drainage Boards.
---