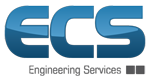 National Highways extends framework agreement with ECS
ECS Engineering Services has been reappointed by National Highways, formerly Highways England, to maintain multiple drainage pumping stations in Derbyshire, the East Midlands and Nottinghamshire. The initial three-year agreement has been extended for another year, covering regular inspections and maintenance of the sites.
Designed to provide surface water management in very severe weather conditions, the pumping stations minimise flooding risks during these rare events. ECS is a natural choice for the maintenance of the stations. The business is a leading provider of electromechanical engineering solutions to the water industry, maintaining pumping stations nationwide and holding multiple framework agreements with UK water authorities.
Steve Crapper, Precontract Director at ECS, said: "We are very pleased to announce that our agreement with National Highways has been extended for another year. With many key roads in this area, including the M1 motorway, it is important that we ensure the stations are in optimal condition. A seamless, turnkey electromechanical service means we can support all aspects of these vital water control installations, helping to keep roads clear."
As part of the agreement, ECS provides a 24/7 rapid response service for any emergency situations, with skilled engineers guaranteed to be on-site within three hours of the initial call-out. Furthermore, inspections and maintenance work are carried out at night to reduce disruption to daytime traffic. ECS also organises any traffic management equipment required.
ECS Engineering Services provides solutions to the water, power and infrastructure sectors. Operating a dedicated, high-capacity design and fabrications facility at its headquarters in Nottinghamshire, the business backs this up with highly knowledgeable on-site teams that can provide turnkey project management.
Image 1: Providing a comprehensive range of turnkey solutions, ECS Engineering Services is a natural choice for pump station maintenance.
---
About ECS Engineering Services
ECS Engineering Services has over 30 years experience in delivering high quality, reliable and cost effective engineering solutions, specialising in bespoke design and construction of water, energy and environmental processing and management projects.
In conjunction with key supply partners, ECS has the expertise and capacity to design and install a wide range of water control engineering projects. With in-house fabrication services, which have CE Marking approval to EXC4, well equipped and highly skilled engineers can also complete structural steelwork, bespoke fabrication work and access metalwork to the highest standard.
With a complete range of site services available, ECS offers a full turnkey project managed service for mechanical and electrical installations including managing civils contractors and supplying pipework, control and automation work to ensure that every installation is installed and commissioned to the highest standard. Existing clients include the majority of the UK Water Utility companies, Government Agencies and Internal Drainage Boards.
---