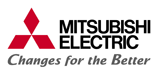 New developer's kit for machine builders launched by Mitsubishi Electric
Mitsubishi Electric has released a comprehensive OEM developer's kit aimed at both first-time automation users and experienced engineers. The kit consists of a PLC, HMI and programming software that can be used to develop new machines for a wide range of manufacturing and process industries. With expanded technical support resources, this easy-to-use starter pack can help to create innovative industrial automation systems in a variety of applications.
The OEM Developer's Kit includes the premium, compact MELSEC iQ-F FX5U PLC, which combines advanced functionalities and high adaptability with an easy to program setup. The controller is complemented by a GOT2000 HMI to monitor and visualise automated processes as well as key equipment. In addition, users are provided with a copy of the MELSOFT iQ Works2 integrated engineering software suite to support coding and programming activities. The kit can also be expanded to use safety modules to support more advanced application requirements.
Machine builders will gain access to an extensive, dedicated technical library and centralised data repository to support the development of new systems. Resources such as e-learning courses, start-up guides and videos, template projects as well as examples of programming code for key applications will also be included.
Barry Weller, OEM Solutions Manager at Mitsubishi Electric, says: "We are always exploring new ways of making it easier and more cost-efficient for machine builders to create automated systems and improve manufacturing operations. The new kit is a great solution to help reduce design and development time.
"This kit brings together our latest hardware and software plus the technical resources needed to use the products and provides users with what is required to go from never having used an automation product to delivering a successful project."
Image 1: Mitsubishi Electric's OEM Developer's Kit consists of a PLC, HMI and programming software that can be used to develop new machines for a wide range of manufacturing and process industries. [Source: Mitsubishi Electric Europe B.V.]
---
About Mitsubishi Electric

With more than 100 years of experience in providing reliable, high-quality products, Mitsubishi Electric Corporation (TOKYO: 6503) is a recognized world leader in the manufacture, marketing and sales of electrical and electronic equipment used in information processing and communications, space development and satellite communications, consumer electronics, industrial technology, energy, transportation and building equipment. Mitsubishi Electric enriches society with technology in the spirit of its "Changes for the Better." The company recorded a revenue of 4,476.7 billion yen (U.S.$ 36.7 billion*) in the fiscal year ended March 31, 2022.
Mitsubishi Electric Europe, Industrial Automation – UK Branch is located in Hatfield, United Kingdom. It is a part of the European Factory Automation Business Group based in Ratingen, Germany which in turn is part of Mitsubishi Electric Europe B.V., a wholly owned subsidiary of Mitsubishi Electric Corporation, Japan.
The role of Industrial Automation – UK Branch is to manage sales, service and support across its network of local branches and distributors throughout the United Kingdom.
*U.S. dollar amounts are translated from yen at the rate of ¥221=U.S.$1, the approximate rate on the Tokyo Foreign Exchange Market on March 31, 2022.
---