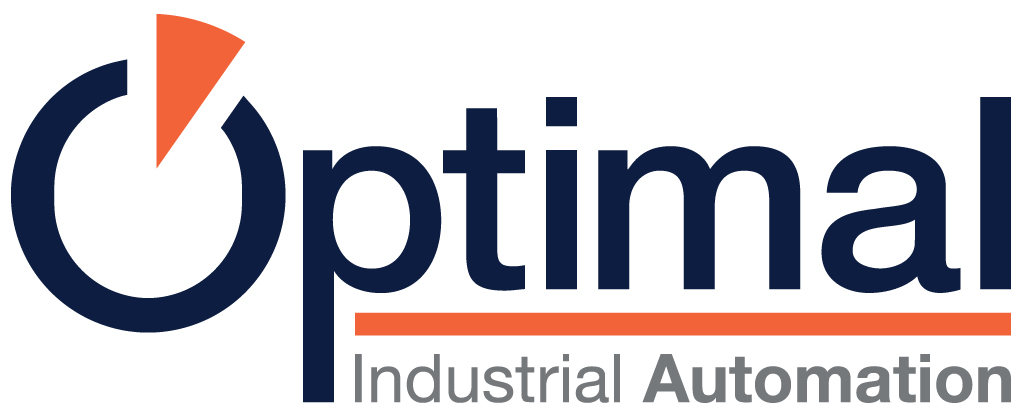 PAT and data management platforms are the foundation of Smart Factories
The creation of Smart Factories can bring massive competitive benefits to businesses. These facilities leverage data generated throughout the manufacturing process to maximise responsiveness on the factory floor and optimise production. To unlock this potential and turn their plants into Smart Factories, companies need a knowledge management system to effectively gather, store, visualise and process data.

Martin Gadsby, Director at Optimal Industrial Automation, looks at how a well-designed data management strategy can help businesses succeed in smart manufacturing.
The fourth industrial revolution, or Industry 4.0, is driving the digital transformation of business, enabling data-led strategies and fully automated operations. Factory floors are being converted into intelligent networks of connected machines, processes and systems, making it possible for companies to optimise manufacturing by leveraging the power of Big Data.
As a result, businesses can benefit from productive, automated and self-monitoring processes. These are highly cost-, time- and resource efficient and can continuously operate at optimal conditions, maintaining peak performance while producing high-quality products. This means that data-driven, smart technologies can result in substantial cost savings in operational expenses (OPEX), increased profits and reduced time-to-market.
Identify the right technology
State-of-the-art technology is needed to set up Smart Factories, including real-time, in-line and on-line sensors to gather information, as well as data mining solutions to generate actionable insight and predictions about processes and operations. Factory and process automation solutions as well as digital twins (or cyber-physical systems) use the knowledge generated by this instrumentation to optimise production and maintenance. For example, while cyber-physical systems support the simulation and evaluation of various production scenarios, closed-loop automation can promptly adjust process parameters to efficiently deliver high quality products.
A Process Analytical Technology (PAT) framework is essential to set-up and interconnect all of these elements for responsive smart manufacturing applications. This is a quality-driven approach that relies on the relationship between critical process parameters and critical quality attributes of raw and in-process materials to optimise manufacturing activities. The system used to link all the PAT technologies together to create a Smart Factory is known as a data or knowledge management platform.
Therefore, when embarking on digital transformation projects, businesses should select an automation specialist that can implement a comprehensive solution that includes and seamlessly integrates all the necessary technologies. By doing so, manufacturers can create a truly intelligent, interconnected facility.
For example, Optimal Industrial Automation has over 30 years of experience in building, integrating and optimising automation as well as PAT systems for a wide variety of industries. The company delivers solutions that result in significant reductions in production costs as well as substantial improvements in productivity, product quality and business sustainability. To achieve these goals Optimal combines its knowledge of automation with its sister company's leading PAT-based process management software platform – synTQ.
The importance of a PAT knowledge manager
While it is relatively easy to generate large volumes of production data, businesses need to identify which datasets should be stored, assessed and rationalised into actionable knowledge. Without this filtering and analytics process, manufacturing facilities could resemble data warehouses, rather than adaptive, future-oriented plants, preventing businesses from achieving an in-depth process understanding that can enhance their shop floors.
A PAT knowledge management platform, such as synTQ, is essential to this process. Instead of storing all the data from every single device along a production line, businesses can utilise a PAT knowledge manager to filter production data, e.g. to only show key process parameters affecting a product's quality attributes. This ensures that plant operators can instantly access actionable knowledge, without having to sift through large amounts of data. Historical data can also be profiled by experts, helping with the development of process-related mechanistic knowledge that can then be fed back into the process for further improvements.
In addition to scrutinising data, the PAT data management platform also plays a crucial role in the delivery of highly automated Industrial Internet of Things (IIoT) applications. To identify the most suitable software, businesses need to consider some key elements, the first being what can the solution communicate with.
Maximise interconnectivity

A fundamental function that a PAT knowledge manager should support for smart manufacturing applications is data fusion. This is a process aimed at associating, correlating and combining data as well as information from single and multiple sensors or other devices, including spectral instruments. The results of which can produce otherwise unobtainable, real-time, product quality attributes and process characteristics. By utilising this capability, the software can maximise the use of accurate and precise predictive models as well as offer a key tool for process visualisation. Also, this enables effective manual or automated process control and orchestration across the manufacturing line.
In order to effectively support the fusion of data and information, the data management platform should connect to all different elements of a PAT system. For example, synTQ can be linked to multiple sensors and analysers on the production line as well as industrial automation devices, such as programmable logic controllers (PLCs), distributed control systems (DCSs) and supervisory control and data acquisition (SCADA) platforms. In addition, the software interfaces with higher level systems, such as historians, laboratory information management systems (LIMSs), manufacturing execution systems (MESs) up to business platforms like enterprise resource planning (ERP). Finally, to create a futureproof, IIoT-driven set-up, the synTQ PAT knowledge manager is able to connect to the Cloud, where Big Data analytics can be performed.
Meet regulatory compliance requirements
Another key element to look for when selecting a suitable PAT knowledge manager is regulatory compliance. In effect, the large volumes of information generated and used to predict product quality and optimise processes can also be key to batch reports and other documentation for quality and good manufacturing practice (GMP) compliance.
To do this, it is necessary for the PAT set-up to collect, store and process data in accordance with regulatory standards, such as the U.S. Food and Drug Administration (FDA)'s Part 11 of Title 21 of the Code of Federal Regulations and the European Medicines Agency (EMA)'s Annex 11 on electronic records and digital signatures. This requires companies using electronic systems for document and signature control to provide assurance that the electronic documents are authentic.
As a full-scope FDA and GMP compliant PAT knowledge management platform, synTQ offers traceability, transparency and data integrity to meet current regulations and guidelines. As a result, complete records are retained within the system not only to facilitate ongoing continuous improvements to the production process but also for audit purposes.
Conclusions
By turning existing facilities into Smart Factories, manufacturers can take advantage of extensive benefits offered by a PAT enabled process, one of the biggest being the substantial optimisation of plant operations, which reduces OPEX while increasing overall profitability.
Companies interested in intelligent manufacturing need to create highly effective PAT systems for real-time process control and monitoring using the right Industry 4.0 technologies for their applications. The result is an interconnected and responsive manufacturing line that can always maintain optimal process conditions to deliver high-quality products in a cost-effective way.
When implementing PAT and automation solutions, manufacturers should look for a comprehensive system, where the different technologies are well integrated to ensure effective operations. One of the elements that must be incorporated into a PAT strategy is an advanced knowledge management system, such as synTQ. This is fundamental to enabling the interconnectivity of multiple disparate systems, data fusion and real-time quality predictions, which in turn enables quality-centric real-time control. In addition, the software can streamline and simplify reporting, auditing and data verification, enhancing quality management strategies and minimising data integrity issues.
To address these aspects and create a Smart Factory, businesses need to find a partner who specialises in both automation and PAT. They need to be able to support every stage of a factory automation and PAT implementation project, providing all the necessary tools. By choosing a highly skilled partner, such as Optimal, companies can succeed in the digital transformation of their factories and organisations.
Image 1: The fourth industrial revolution, or Industry 4.0, is driving the digital transformation of business, enabling data-led strategies and fully automated operations.
Image 2: A PAT knowledge management platform, such as synTQ, is essential to identify which datasets should be stored, assessed and rationalised into actionable knowledge.
---
About Optimal Industrial Automation (OIA)

Optimal Industrial Automation has more than 30 years' experience building, integrating and optimising manufacturing automation systems for challenging and highly regulated industries. Projects are typically for the pharmaceutical, life science, chemical, aerospace, green energy, food & beverage and other high-value process sectors.The company's primary aim is to deliver measurable reductions in production costs, while finding substantial improvements in productivity, product quality and business sustainability. Part of its capability in achieving this aim is experience in the implementation of Optimal's print and inspect system product – synTI®, plus sister company Optimal Industrial Technologies' leading PAT based process management software platform synTQ.
The company employs a large technical team qualified in software, electrical, electronic, vision and control hardware disciplines. The team has built and developed individual machines and process skids to meet regulations such as FDA 21 CFR Part 210/211 – Pharmaceutical Industry GMPs, and FDA 21 CFR Part 11 – Electronic Records and Signatures. It is also ISO accredited and has years of experience working within GAMP guidelines.
---