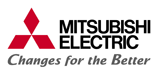 Raising the bar in partner excellence
As part of Mitsubishi Electric's commitment to providing customers with the highest level of expertise and support, it has developed an elite 'Innovation Partner' status.
The 'Innovation Partner' status is awarded to partners that demonstrate a higher level of proficiency and technical ability across Mitsubishi Electric's product range. In addition, they must deliver training and support services that meet strict qualifying criteria.
'Innovation Partner' status has recently been awarded to Leicestershire based Controls & Drives Limited (CDL), as Stuart Woodhead, Sales Director at Mitsubishi Electric explains, CDL achieved 'Innovation Partner' status as it has consistently demonstrated a higher level of expertise and customer service.
"We are committed to building a strong 'Innovation Partner' network across the UK and seeing an increase in both sales and brand loyalty as a result."
As the automation industry continues to move further into digitalisation and products become smarter, companies such as Mitsubishi Electric have identified the need for a highly skilled, technology focussed partner network.
Lee Clarke, Director, CDL underlines the scope of technical support now on offer, "CDL now has the facility to showcase the full portfolio of Mitsubishi Electric's range of automation products and carry out customer specific proof of concept trials. Staff at all levels have undergone an extensive 'Innovation Partner' training programme to gain a high level of competency."
As an 'Innovation Partner, CDL has the breadth of skills and expertise to offer advice across the full range of Mitsubishi Electric automation products, from PLCs and variable speed drives, to servo systems and robotics. With application expertise and knowledge, CDL can develop a total system that will deliver the best cost to performance ratio. Furthermore, it provides ongoing service, support and training.
As a Mitsubishi Electric 'Innovation Partner', CDL has made a commitment to maintaining the highest level of technical competency by continuing to invest in its infrastructure, staff and facilities.
The high-level performance, usability and reliability of Mitsubishi Electric's products are fundamental to its success and building a strong partner network is high on Mitsubishi Electric's growth strategy.
Mitsubishi Electric is raising the bar with the quality of service that customers experience through its partner network. This can only be a positive development for the industry as it moves further into digitalisation.
Image 1: Mitsubishi Electric's Marketing Director Chris Evans (right) confirms 'Innovation Partner' status for CDL with Director Lee Clarke (left) and his team. [Source: Controls & Drives Limited (CDL)]
---
About Mitsubishi Electric

With more than 100 years of experience in providing reliable, high-quality products, Mitsubishi Electric Corporation (TOKYO: 6503) is a recognized world leader in the manufacture, marketing and sales of electrical and electronic equipment used in information processing and communications, space development and satellite communications, consumer electronics, industrial technology, energy, transportation and building equipment. Mitsubishi Electric enriches society with technology in the spirit of its "Changes for the Better." The company recorded a revenue of 4,476.7 billion yen (U.S.$ 36.7 billion*) in the fiscal year ended March 31, 2022.Mitsubishi Electric Europe, Industrial Automation – UK Branch is located in Hatfield, United Kingdom. It is a part of the European Factory Automation Business Group based in Ratingen, Germany which in turn is part of Mitsubishi Electric Europe B.V., a wholly owned subsidiary of Mitsubishi Electric Corporation, Japan.
The role of Industrial Automation – UK Branch is to manage sales, service and support across its network of local branches and distributors throughout the United Kingdom.
*U.S. dollar amounts are translated from yen at the rate of ¥221=U.S.$1, the approximate rate on the Tokyo Foreign Exchange Market on March 31, 2022.
---