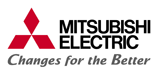 Robots can help to keep people safe in the workplace
Over the course of the last year, robots have helped manufacturers protect human operators by achieving social distancing whilst maintaining high throughput in the manufacturing process. However, robots and automated applications can do much more to create a highly efficient industrial environment where the health, safety and wellbeing of employees are prioritised.
Barry Weller, Robot Product Manager at Mitsubishi Electric, looks at how robots can improve safety in the workplace.
It is commonplace for manufacturing processes to leverage a combination of automated and manual operations. Manual operations can vary widely from being a continuous part of the process that is hard to automate, tending a machine by loading and unloading parts, to being a unique operation that is only required on a small batch of products. In the present climate, there is a need to give the operators enough space to be safely socially distanced and if the same parts are handled by different operators, they need to be sanitised between operations.
Rethinking workstations to improve costs and well-being
If we look at how companies use operators to tend process such as cutting, pressing, bending and inserting parts, it is usually achieved with a number of automated workstations. Companies are now looking at how these systems can be used and reconfigured as part of an automated production environment. These modifications not only help protect the employees but also increase efficiency and improve quality of the process and products manufactured.
Robots are ideal for these workstations because they can be easily deployed and used to change the way an operator tends machines. It is often possible to reuse existing machinery, saving cost, as it can simply be reconfigured to incorporate robots. With the use of simple feeding systems and robots that load and unload parts from one machine to another, what was once a series of standalone workstations can be transformed into an efficient and lean continuous production process.
As an example, one customer in the automotive industry operated a production line with six machines tended by six different employees. By reconfiguring the system to incorporate robots and handling systems, the number of operators was reduced down to one across the six machines. This allowed the former machine operators to be redeployed elsewhere in the production process. The working conditions were also improved, as with the previous configuration the operators had to enter an area at higher risk when the machine was operating.
Alleviating the strains of repetitive tasks
One additional robot in exposure per 1,000 workers can decrease work-related injuries by between 15.1% (1) and 16% (2). When looking at the manufacturing industry alone, the percentage soars to a staggering 28% (2).
Repetitive strain injuries (RSIs) are among the most common job-related musculoskeletal disorders in the UK, with the Trade Union Congress (TUC) stating that half a million UK workers have reported these symptoms. Adding up to a collective 5.4 million working days lost annually, RSIs are estimated to cost the UK billions every year as a result. However, robots can take on many of the low force movements that cause RSIs for human operators, improving both the health of factory workers and enabling them to take on more complex tasks.
Working hand in (robotic) hand
In addition to improving workplace safety, the latest advances in automation technology are actively creating an environment in which robots and humans can work together. Collaborative robots (cobots) are increasingly looked at as promising solutions to help operators work productively and comfortably in tomorrow's manufacturing facilities.
As technologies evolve and robot exposure increases, their positive impact on workers' wellbeing will continue to increase and offer new useful applications to improve a typical workday. Acting now to improve operational health and safety strategies is a step in the right direction and businesses should be able to rely on solutions from an industry-leading automation and robot specialist, to do so.
Mitsubishi Electric has a portfolio of industrial and collaborative robots that can support a wide range of activities on the production floor. In addition to its latest MELFA RV series Assista articulated arm for human-robot interactions, the company also offers a SafePlus safety system. This can equip any type of Mitsubishi Electric robot with safety-rated monitored stop, hand guiding, speed and separation monitoring. As a result, it allows businesses to maintain a particularly safe partial overlap of machine and human workspaces.
Sources:
(1) Li, L., & Singleton, P. (2021). The Effect of Industrial Robots on Workplace Safety. Center for Policy Research. 276. Available at: https://surface.syr.edu/cpr/276 [Accessed: 14 April 2021]
(2) Gihleb, R., Giuntella, O., Stella, L., & Wang, T. (2020). Industrial Robots, Workers' Safety, and Health. IZA Discussion Paper No. 13672.
Image 1: Cobots are a promising solution to help operators work productively and comfortably in tomorrow's manufacturing facilities. [Source: Mitsubishi Electric Corporation, Japan]
Image 2: Robots can be easily deployed and used to change the way an operator tends a machine, improving both the health of factory workers and enabling them to take on more complex tasks. [Source: Mitsubishi Electric Europe B.V.]
---
About Mitsubishi Electric

With more than 100 years of experience in providing reliable, high-quality products, Mitsubishi Electric Corporation (TOKYO: 6503) is a recognized world leader in the manufacture, marketing and sales of electrical and electronic equipment used in information processing and communications, space development and satellite communications, consumer electronics, industrial technology, energy, transportation and building equipment. Mitsubishi Electric enriches society with technology in the spirit of its "Changes for the Better." The company recorded a revenue of 4,476.7 billion yen (U.S.$ 36.7 billion*) in the fiscal year ended March 31, 2022.
Mitsubishi Electric Europe, Industrial Automation – UK Branch is located in Hatfield, United Kingdom. It is a part of the European Factory Automation Business Group based in Ratingen, Germany which in turn is part of Mitsubishi Electric Europe B.V., a wholly owned subsidiary of Mitsubishi Electric Corporation, Japan.
The role of Industrial Automation – UK Branch is to manage sales, service and support across its network of local branches and distributors throughout the United Kingdom.
*U.S. dollar amounts are translated from yen at the rate of ¥221=U.S.$1, the approximate rate on the Tokyo Foreign Exchange Market on March 31, 2022.
---