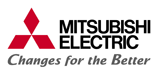 Securing OT Networks
Mitsubishi Electric and Radiflow cooperation enhances industrial cyber security
Mitsubishi Electric has announced a new collaboration with Radiflow, a leading provider of OT cyber security solutions for industrial automation networks. The collaboration will help businesses leverage state-of-the-art industrial automation solutions within a secure framework. Customers also benefit from a single point of contact to create smart manufacturing solutions with secure Operational Technology (OT) networks.
As Smart Manufacturing continues to merge the worlds of IT and OT, the demand for comprehensive security measures to protect OT networks is growing. Fundamental aspects that need to be considered are suitable system level design, risk management, system intrusion detection and automation platform vulnerability management.
In order to address these challenges and facilitate the adoption of robust, data-driven applications, Mitsubishi Electric and Radiflow are providing a unified service, accessible via the Mitsubishi Electric System Service operation.
As part of the collaboration, customers can benefit from consultations to assess compliance with the IEC 62443 standard, as well as system security requirements and security level recommendations. The evaluation includes an OT risk assessment, the implementation of Radiflow intrusion detection software and general advice on alignment with the governing IEC guidelines. Furthermore, the service can support customers in meeting the requirements of the Network and Information Systems (NIS) Directive and OT security due diligence in accordance with the Centre for the Protection of National Infrastructure's (CPNI) best practices.
Ilan Barda, Founder and CEO of Radiflow, comments: "We see huge value for OT organisations to have cyber security services and solutions aligned with their automation systems. By combining the automation knowledge and tools of Mitsubishi Electric with the OT cyber security skills and tools of Radiflow, we are able to provide a holistic view of an organisation's OT risk posture."
David Bean, Solutions Manager at Mitsubishi Electric, concludes: "Our new collaboration with Radiflow provides expertise in the field of OT cyber security, which complements and broadens the services that we offer our customers through the Mitsubishi Electric Systems Service operation. There is a growing demand for solutions that address the requirements of cyber security in the OT space and we are looking forward to delivering those solutions and building our relationship further with the team at Radiflow."
Image 1: The collaboration between Mitsubishi Electric and Radiflow will help businesses leverage state-of-the-art industrial automation solutions within a secure framework. [Source: Mitsubishi Electric Europe B.V., Radiflow]
---
About Mitsubishi Electric

With more than 100 years of experience in providing reliable, high-quality products, Mitsubishi Electric Corporation (TOKYO: 6503) is a recognized world leader in the manufacture, marketing and sales of electrical and electronic equipment used in information processing and communications, space development and satellite communications, consumer electronics, industrial technology, energy, transportation and building equipment. Mitsubishi Electric enriches society with technology in the spirit of its "Changes for the Better." The company recorded a revenue of 4,476.7 billion yen (U.S.$ 36.7 billion*) in the fiscal year ended March 31, 2022.Mitsubishi Electric Europe, Industrial Automation – UK Branch is located in Hatfield, United Kingdom. It is a part of the European Factory Automation Business Group based in Ratingen, Germany which in turn is part of Mitsubishi Electric Europe B.V., a wholly owned subsidiary of Mitsubishi Electric Corporation, Japan.
The role of Industrial Automation – UK Branch is to manage sales, service and support across its network of local branches and distributors throughout the United Kingdom.
*U.S. dollar amounts are translated from yen at the rate of ¥221=U.S.$1, the approximate rate on the Tokyo Foreign Exchange Market on March 31, 2022.
---