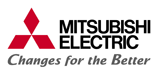 Securing OT systems against cyber-attack
With Smart Manufacturing continuing to merge the worlds of information technology (IT) and operational technology (OT), the demand for comprehensive security measures to protect OT networks is growing. For a standards-based approach, stakeholders can turn to the IEC 62443 guidelines.
David Bean, Solutions Manager at Mitsubishi Electric, looks at the fundamental aspects that need to be considered, including suitable system level design, risk management, system intrusion detection and automation platform vulnerability management.
As the technologies to bridge the divide between the worlds of IT and OT within a plant have become more established, the digitalisation of businesses has accelerated. The goal of this digital transformation is to provide a foundation to boost productivity, optimise asset availability and maximise plant utilisation. That foundation is built upon a rapidly growing network of increasingly sophisticated plant floor devices – the so-called Industrial Internet of Things (IIoT).
Addressing cyber security
However, this greater level of integration brings with it an increased onus to consider and improve cyber security. Figures from the Centre for Economics and Business Research (Cebr) and gov.uk (1) estimate the cost to UK businesses of cyber breaches in excess of £18bn. From a general manufacturing perspective cyber-attack brings the risk of lost production, theft of intellectual property and the negative impact on brand confidence as well as potential environmental damage if safety systems are affected. It is perhaps, then, not a surprise to find that, according to a Make UK report (2), the threat of cyber-attacks is stopping some 35% of manufacturers from investing in digitalisation.
Further, from the perspective of safety critical infrastructure, asset owners also have to consider the potential cost of being found to be non-compliant with the Network and Information Systems (NIS) Directive. In the UK, the maximum penalty for a breach of the NIS Directive is £17m, enough to give even the biggest businesses pause to think.
Implementing cyber security standards
With all of that said, though, the risk of not investing in digital transformation is enormous, particularly in this era of global competition. From an OT perspective, there are now established standards that provide all of the stakeholders in a deployed industrial automation system – the asset owners, the system designers/integrators and the individual product vendors – with the tools and guidelines that they need to secure an installation against cyber-attack.
Chief among these is IEC 62443, which provides a systematic and practical approach to cyber security for plant OT systems, covering every aspect from initial risk assessment right through to operations. It defines the differing security roles of the key stakeholders, specifying the unique requirements for each security level within the control ecosystem.
IEC 62443 reinforces the accepted 'defence in depth' strategy, defining methodologies for implementing OT cyber security measures and outlining procedures as well as policies that can form the methods, for firstly hindering an attack and secondly recovering from an attack.
It is notable that IEC 62443 places some considerable onus on the automation equipment supplier to embed protective features within their products to contribute to system design considerations and lifecycle management, as well as respond to any vulnerabilities that may be discovered.
Defence in depth
This is something Mitsubishi Electric takes very seriously. The company's products have long offered a number of security features that support the development of a robust cyber security strategy. The 'defence in depth' approach that it adopts when advising systems integrators and asset owners on the methodologies that should be used to implement secure networks and control systems are closely aligned with IEC 62443.
In addition, Mitsubishi Electric has established a Product Security Incident Response Team (PSIRT) as defined in IEC 62443. Further, Mitsubishi Electric offers a risk audit service that helps asset owners understand the risks in terms of criticality and consequence of a potential cyber breach. The service provides a written report on the status of the networked industrial control systems and offers recommendations for any remediation that is required to meet the standards set out in IEC 62443.
Most recently, Mitsubishi Electric has built a collaboration with Radiflow, whose intrusion detection and analytical tools for generating risk reports and remediation measures meet all the requirements of IEC 62443. These tools can provide ongoing passive status monitoring of networked assets, highlighting any associated vulnerabilities – for example in access control methods – and flagging up any suspicious network traffic.
Evolving cyber threat
In essence, an OT cyber security solution is an insurance policy and as with so many things in life, the more comprehensive the policy, the greater the level of protection. Implementing a robust solution is part of a successful digital transformation strategy and ensures that companies can boost productivity and enhance their competitiveness.
Mitsubishi Electric strives to help businesses leverage state-of-the-art industrial automation solutions within a secure framework, while also providing a single point of contact to create smart manufacturing solutions with secure OT networks. All of this provides the foundation for a strong security platform for industrial automation systems, in accordance with IEC 62443 and meeting the requirements of the NIS Directive.
References:
(1) https://assets.publishing.service.gov.uk/government/uploads/system/uploads/attachment_data/file/674046/understanding-costs-of-cyber-crime-horr96.pdf
(2) https://www.makeuk.org/insights/blogs/manufacturers-agree-they-need-more-cyber-security-support
Image 1: Mitsubishi Electric delivers solutions to help businesses protect their OT networks. [Source: Mitsubishi Electric Europe B.V.]
Image 2: Mitsubishi Electric's products have long offered a number of security features that support the development of a robust cyber security strategy. [Source: Mitsubishi Electric Europe B.V, Radiflow]
---
About Mitsubishi Electric

With more than 100 years of experience in providing reliable, high-quality products, Mitsubishi Electric Corporation (TOKYO: 6503) is a recognized world leader in the manufacture, marketing and sales of electrical and electronic equipment used in information processing and communications, space development and satellite communications, consumer electronics, industrial technology, energy, transportation and building equipment. Mitsubishi Electric enriches society with technology in the spirit of its "Changes for the Better." The company recorded a revenue of 4,476.7 billion yen (U.S.$ 36.7 billion*) in the fiscal year ended March 31, 2022.
Mitsubishi Electric Europe, Industrial Automation – UK Branch is located in Hatfield, United Kingdom. It is a part of the European Factory Automation Business Group based in Ratingen, Germany which in turn is part of Mitsubishi Electric Europe B.V., a wholly owned subsidiary of Mitsubishi Electric Corporation, Japan.
The role of Industrial Automation – UK Branch is to manage sales, service and support across its network of local branches and distributors throughout the United Kingdom.
*U.S. dollar amounts are translated from yen at the rate of ¥221=U.S.$1, the approximate rate on the Tokyo Foreign Exchange Market on March 31, 2022.
---