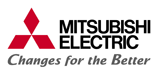 Shaping the next 100 years of innovation
As Mitsubishi Electric celebrates 100 years of electrical and electronic product innovation, Roger Payne, Divisional Manager at Mitsubishi Electric – Automation Systems Division UK, shares his insight into what has made the company a success and the role that innovation plays in its strategy going forward.

In a piece billed to be all about 'innovation', I'm going to talk about people first. Our People are central to our company's achievements and its ability to deliver long-lasting commercial success. In the UK, this is particularly true of our automation distribution and integration partners. We as a company spend a huge amount of R&D budget globally to deliver reliable, highly innovative products and solutions. But beyond that, it is our training and support services that allow others to sell and install our products with confidence.
From a customer experience perspective – starting with our factories and global offices via our engineers, channel partners and integrators all the way through to the end user – it is vitally important to us that we are as consistent, capable and reliable as our robot arms, variable speed drives and motion controllers. Alongside the development and application of technical innovation, this is at the heart of our success.
When we then talk about the future, including the wider technology infrastructure that is currently being rolled-out throughout our general industries, utilities and public services, then the same still applies: it is people who make the decisions, design the solutions, and operate the machinery that commit to the brand. They do this because they know they can rely on our software, hardware and services. What we would like to add to that is a broader awareness of our achievements and commitment to sustainability.
Subjects such as AI, cross platform communications, de-centralised control and monitoring are all highly relevant, and will continue to be more so into the future. Our task now is to ensure the communities of people, who have come to rely on our technology and service levels, see our commitment to sustainable development goals and are involved at every step of the way. Be that research, discovery, creative problem solving, training or knowledge sharing with us.
With that in mind, we are building communities that can share experience, knowledge and practical solutions to deliver greener, more advanced end products and projects. This includes service and maintenance, which is currently undergoing a revolution in self-diagnosis and on-demand servicing. In common with other globally responsible corporations, we are also setting ourselves new targets for the future.

Planning for a sustainable future
Our next stage plans are built on the achievements made in the first wave commitment we made in 2001. Since then, for example, the business has achieved a 36% global reduction in greenhouse gas (CO2) emissions generated during use of the company's products, exceeding the original 30% target for 2021. Even more impressive is the figure for CO2 emissions reduction during production, an amazing 56%1. Add to this end-of-life product recycling schemes alongside many more local initiatives, and it's clear to see how the business is leading the way on this front.
The next phase, which is expressed by our long-range Environmental Sustainability Vision 2050 involves Mitsubishi Electric using the widest range of technology assets – in all business areas across the entire value chain – to solve environmental issues. These include climate change, resource recycling and coexisting with the natural environment. For a large global manufacturing company this is a particularly challenging commitment, however we are determined to make a difference.
Martin Fahey, Head of Sustainability, Mitsubishi Electric UK & IRE adds, "Sustainability is a wide-ranging subject and one we are committed to, both globally and closer to home. As one of the UK's largest manufacturers of heat pumps, we have recently pledged to invest £15.3 million in our plant in Livingstone to improve its productivity, efficiency, and research and development (R&D) capabilities using many of our own automation technologies.
This is a clear example of how automation and sustainability go hand in hand because the ultimate goal is to drive efficiency and reduce waste. The investment enables us to deliver technologies for sustainable energy use, in particular to meet the growing UK and European demand for low-carbon heat pumps.
"Long term planning, including our extensive supply chain, is also critical – as are pragmatic steps such as providing comprehensive documentation on the origin and efficient application of our products. Moving forward as a manufacturer, we are now looking at measuring embodied carbon, where materials are detailed to a granular level of information."
100 years and more
In 1921 the company known today as Mitsubishi Electric Corporation was formed. It went on to become renowned the world over for its expertise in the development of high-quality electrical and electronic products.
Today, products developed and manufactured by Mitsubishi Electric can be found in almost every field of industry; from information processing and communications, space development and satellite communications, to home electronics, industrial automation, energy, mobility and building technology, as well as in HVAC systems.
As the UK embarks on a new era of trade, investment and sustainable development, Mitsubishi Electric is ideally placed to continue our mission to make 'changes for the better' and focus on what matters most – people and our collective future.
To find out more about our 100th anniversary and how Mitsubishi Electric is making changes for the better, visit: www.mitsubishielectric.com/en
(1) Sustainability 2021 vision achievements report: https://www.mitsubishielectric.com/news/2021/0831.html
Image 1: Mitsubishi Electric is making 'changes for the better' and focuses on what matters most – people and our collective future. [Source: Mitsubishi Electric Europe B.V.]
Image 2: Roger Payne, Divisional Manager at Mitsubishi Electric – Automation Systems Division UK [Source: Mitsubishi Electric Europe B.V.]
---
About Mitsubishi Electric

With more than 100 years of experience in providing reliable, high-quality products, Mitsubishi Electric Corporation (TOKYO: 6503) is a recognized world leader in the manufacture, marketing and sales of electrical and electronic equipment used in information processing and communications, space development and satellite communications, consumer electronics, industrial technology, energy, transportation and building equipment. Mitsubishi Electric enriches society with technology in the spirit of its "Changes for the Better." The company recorded a revenue of 4,476.7 billion yen (U.S.$ 36.7 billion*) in the fiscal year ended March 31, 2022.
Mitsubishi Electric Europe, Industrial Automation – UK Branch is located in Hatfield, United Kingdom. It is a part of the European Factory Automation Business Group based in Ratingen, Germany which in turn is part of Mitsubishi Electric Europe B.V., a wholly owned subsidiary of Mitsubishi Electric Corporation, Japan.
The role of Industrial Automation – UK Branch is to manage sales, service and support across its network of local branches and distributors throughout the United Kingdom.
*U.S. dollar amounts are translated from yen at the rate of ¥221=U.S.$1, the approximate rate on the Tokyo Foreign Exchange Market on March 31, 2022.
---