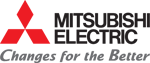 Simple integration of SICK vision technology with Mitsubishi Electric Devices
SICK joins Mitsubishi Electric's e-F@ctory Alliance

A joint solution for easy integration of vision technology is now available. Machine builders, systems integrators and end users can now quickly realise inspection, validation, position detection and quality control applications built around SICK cameras and Mitsubishi Electric Devices.
The solution has been developed for applications across a number of different industries, including automotive, food and beverage, life sciences, machine building and OEM design. It combines a SICK vision camera with ready-built and tested function blocks for the Mitsubishi Electric GX Works PLC programming environment. This makes it simple to set up vision applications on Mitsubishi Electric PLCs. Users will also have the assurance of full support from Mitsubishi Electric and SICK.
Both companies believe that vision solutions provide essential information that can enhance a whole range of automation processes. But more than that, they are the eyes of Industry 4.0 and therefore a key element of the digital transformation of industry.
SICK and Mitsubishi Electric have worked together closely for a number of years. Now they are taking that collaboration to the next level, as SICK joins the e-F@ctory Alliance. This has led to a newly developed solution, which makes it easier than ever for users to embed vision technology into applications such as product manufacturing, handling and packaging.
About SICK AG
SICK is one of the world's leading solution providers for sensor-based applications for industrial applications. Founded in 1946 by Dr.-Ing. e. h. Erwin Sick and headquartered in Waldkirch im Breisgau near Freiburg, the company is one of the technology and market leaders and is present around the globe with more than 50 subsidiaries and affiliates as well as numerous agencies. In fiscal year 2019, SICK employed more than 10,000 people worldwide and achieved Group sales of around EUR 1.8 billion.
Further information on SICK is available on the Internet at www.sick.com or by phone at +49 (0)7681202-4183
Image 1: A solution that simplifies and speeds up the set-up of vision applications has been developed by new e-F@ctory Alliance partner SICK and Mitsubishi Electric. [Source: Sick AG.]
Image 2: A solution that simplifies and speeds up the set-up of vision applications has been developed by new e-F@ctory Alliance partner SICK and Mitsubishi Electric. [Source: Sick AG.]
---
About Mitsubishi Electric

With more than 100 years of experience in providing reliable, high-quality products, Mitsubishi Electric Corporation (TOKYO: 6503) is a recognized world leader in the manufacture, marketing and sales of electrical and electronic equipment used in information processing and communications, space development and satellite communications, consumer electronics, industrial technology, energy, transportation and building equipment. Mitsubishi Electric enriches society with technology in the spirit of its "Changes for the Better." The company recorded a revenue of 4,476.7 billion yen (U.S.$ 36.7 billion*) in the fiscal year ended March 31, 2022.
Mitsubishi Electric Europe, Industrial Automation – UK Branch is located in Hatfield, United Kingdom. It is a part of the European Factory Automation Business Group based in Ratingen, Germany which in turn is part of Mitsubishi Electric Europe B.V., a wholly owned subsidiary of Mitsubishi Electric Corporation, Japan.
The role of Industrial Automation – UK Branch is to manage sales, service and support across its network of local branches and distributors throughout the United Kingdom.
*U.S. dollar amounts are translated from yen at the rate of ¥221=U.S.$1, the approximate rate on the Tokyo Foreign Exchange Market on March 31, 2022.
Further Information:
Website: gb.mitsubishielectric.com/fa
Email: automation@meuk.mee.com
Facebook: www.facebook.com/MEUKAutomation
Twitter: twitter.com/MEUKAutomation
YouTube: www.youtube.com/user/MitsubishiFAEU
LinkedIn: www.linkedin.com Mitsubishi Electric – Automation Systems UK
---