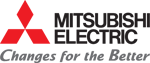 Smart safety unit wins 'Electrical Product of the Year'
The Electrical Industries Federation of Ireland (EIFI) 'Product of The Year 2018' has been won by the MEprotect digital protection relay from Mitsubishi Electric. The award acknowledges the contribution to safety and operational efficiency represented by the innovative new product.
The award was made at a gala event held in Dublin where leaders from the six trade associations represented by the EIFI gathered with other delegates to promote the interests of firms, corporations and bodies engaged in the electrical and electronic industry within Ireland.
In order to win the award, the team at Mitsubishi Electric Ireland had to submit two rounds of supporting information before making a final presentation to a panel of five expert judges.
Ciaran Moody, General Manager Mitsubishi Electric Ireland, commented, "We were really pleased to win the award for this product, we have championed it because it offers something genuinely new and beneficial to a wide range of applications in all industries.
"We are used to safety relays that cut power connections quickly to protect people and equipment, however our product can take this so much further." said Ciaran, "It can be used to predict issues before they happen and will even connect through to mobile devices to provide updates and warnings to key people, wherever they are".
This level of maintenance sophistication has not been available from a relay and its associated IO modules before. Smart devices are seen as the future and this one fits in very well with the company's general factory automation and electrical management products.
Image 1: Image shows Ciaran Moody General Manager Mitsubishi Electric Ireland (right) receiving the EIFI Product of The Year 2018 award from Paul O'Brien, MD of EWL Electric (on the left). [Source: Mitsubishi Electric Europe B.V.]
Image 2: Image shows the EIFI award winning MEprotect digital protection relay. The team from Mitsubishi Electric Ireland believes this product could improve services and efficiency for general businesses and save thousands in downtime.
---
About Mitsubishi Electric

With nearly 100 years of experience in providing reliable, high-quality products, Mitsubishi Electric Corporation (TOKYO: 6503) is a recognized world leader in the manufacture, marketing and sales of electrical and electronic equipment used in information processing and communications, space development and satellite communications, consumer electronics, industrial technology, energy, transportation and building equipment. Embracing the spirit of its corporate statement, Changes for the Better, and its environmental statement, Eco Changes, Mitsubishi Electric endeavors to be a global, leading green company, enriching society with technology. The company recorded consolidated group sales of 4,444.4 billion yen (in accordance with IFRS; US$ 41.9 billion*) in the fiscal year ended March 31, 2018.
For more information visit:
www.MitsubishiElectric.com
With around 142,340 employees, our sales offices, research & development centres and manufacturing plants are located in over 30 countries.
Mitsubishi Electric Europe B.V. Factory/Industrial Automation- Ireland is located in Dublin, Ireland. It is a part of the European Factory Automation Business Group based in Ratingen, Germany which in turn is part of Mitsubishi Electric Europe B.V., a wholly owned subsidiary of Mitsubishi Electric Corporation, Japan.
The role of Industrial Automation – Irish Branch is to manage sales, service and support across its network of local distributors throughout Ireland. *At an exchange rate of 106 yen to the US dollar, the rate given by the Tokyo Foreign Exchange Market on March 31, 2018
---