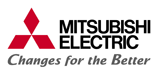 Speeding up automation system installation times
Mitsubishi Electric releases exclusive guide on terminal block technology

Mitsubishi Electric has announced the release of its latest Technology Discussion Guide examining the cable connection technology options available for industrial automation components. 'Push-in terminal block technology' comes at a crucial time for businesses in a variety of sectors, exploring efficiency gains for one of the pieces of equipment that is widespread across shop floors, as the drive towards smart factories builds pace.
Duncan Nicol, Market Development Manager at Mitsubishi Electric
As the majority (80%) of UK manufacturing leaders express a clear understanding of the benefits of investing in new technologies and are committed to adopt data-driven technologies[1], the use of I/O terminal blocks is on the rise. In effect, these are amongst the most numerous and common components in industrial automation applications.
Therefore, their wiring plays a key role in the installation, operation and maintenance of future-oriented smart manufacturing solutions. The latest guide from Mitsubishi Electric investigates how to identify the most suitable I/O, terminal blocks and termination cables, helping companies streamline the implementation of industrial automation systems whilst increasing their robustness.
The document reviews a number of cabling options, presenting their designs as well as pros and cons. In its analysis, the company highlights why screwless push-in technology with a mechanical release is the ideal approach. By providing quick, reliable and maintenance-free wiring, users can reduce cost, time and resource utilisation.
Duncan Nicol, Market Development Manager at Mitsubishi Electric, comments: "Manufacturers know that smart manufacturing is key to driving up their competitiveness. To benefit from the key advantages that digitalisation offers, every component and its integration needs to be highly effective. This is why every aspect of an industrial automation project, including the wiring and cabling, should be designed to maximise the return on investment.
"With our extensive expertise in drives, controls and automated components, we can help shed light on the technologies best suited to support the digital transformation of business."
Click here to read the latest Technology Discussion Guide from Mitsubishi Electric: https://gb.mitsubishielectric.com/fa/white-paper-push-in-terminal-block-technology
[1] Made Smarter. (2022). Market research report. Available at: https://www.madesmarter.uk/media/udqh1db4/made_smarter_infographics-final-version.pdf [Accessed: 31.08.2022]
Image 1: Push-in connection with an individual clamping lever [Source: Mitsubishi Electric Europe B.V.]
Image 2: The Mitsubishi Electric I/O module pictured offers vibration resistance of 5 Hz ≤ f ≤ 8.4 Hz: 3.5-mm amplitude as per IEC 60068-2-6, 8.4 Hz ≤ f ≤ 150 Hz: 1 g acceleration as per IEC 60068-2-6 [Source: Mitsubishi Electric Europe B.V.]
---
About Mitsubishi Electric

With more than 100 years of experience in providing reliable, high-quality products, Mitsubishi Electric Corporation (TOKYO: 6503) is a recognized world leader in the manufacture, marketing and sales of electrical and electronic equipment used in information processing and communications, space development and satellite communications, consumer electronics, industrial technology, energy, transportation and building equipment. Mitsubishi Electric enriches society with technology in the spirit of its "Changes for the Better." The company recorded a revenue of 4,476.7 billion yen (U.S.$ 36.7 billion*) in the fiscal year ended March 31, 2022.
Mitsubishi Electric Europe, Industrial Automation – UK Branch is located in Hatfield, United Kingdom. It is a part of the European Factory Automation Business Group based in Ratingen, Germany which in turn is part of Mitsubishi Electric Europe B.V., a wholly owned subsidiary of Mitsubishi Electric Corporation, Japan.
The role of Industrial Automation – UK Branch is to manage sales, service and support across its network of local branches and distributors throughout the United Kingdom.
*U.S. dollar amounts are translated from yen at the rate of ¥221=U.S.$1, the approximate rate on the Tokyo Foreign Exchange Market on March 31, 2022.
---
Editorial Contact: Kiki Anderson

Tel: +44 (0)1905 917477

Web: news.dmaeuropa.com

Email: press-team@dmaeuropa.com

Address: Progress House, Midland Road, Worcester, Worcestershire, WR5 1AQ, United Kingdom

Reader Contact:

Mitsubishi Electric UK: Victoria Dringer

Tel: +44 (0) 1707 288769

Email: automation@meuk.mee.com

Address: Hatfield Headquarters, Mitsubishi Electric Europe B.V., Automation Systems Divisions, Travellers Lane, Hatfield, Hertfordshire AL10 8XB