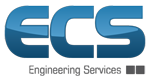 Thames Water appoints ECS Engineering Services for bespoke pump framework contract
ECS Engineering Services has been appointed as a framework contractor by Thames Water for the provision, of bespoke pumps. ECS provides a turnkey service for screw pumps, with manufacturing support available from its Dutch partner Landustrie.

Clark Williamson, Contracts Director at ECS, commented: "As a business, we offer a comprehensive UK service with regards to Archimedean screw pumps. We are delighted that this capability has been recognised by Thames Water, an authority with which we have closely collaborated in past projects. Our on-site teams, design studios, fabrications facility and close partnership with Landustrie ensures we can meet almost any requirement regarding screw pumps. Our unique capability and experience means we can meet the needs of London and the Thames Valley effectively."Archimedes screw pumps date back to the ancient Greeks, and are still the most efficient method for moving large volumes of water over short distance. They are a vital component of many water treatment facilities, pumping wastewater from the inlet into subsequent treatment areas.ECS provides its customers in the water sector with a full design, manufacture, installation, inspection and maintenance service in the UK. This also includes managing the transport of Landustrie screw pumps from Holland. Specialist services include the re-screeding of troughs, replacement of bearings and overhaul of drive systems.Landustrie has a track record in screw pump manufacture spanning over a century. Despite the basic engineering principles being thousands of years old, Landustrie has developed screw pumps with the addition of innovative drive solutions, trough designs and the provision of highly reliable, low maintenance lower bearings. This ensures efficient and reliable screw pumps.
ECS is also currently appointed by Scottish Water as a framework contractor for screw pumps, and has provided its expertise to support screw pump projects on behalf of the Environment Agency and Severn Trent Water. The business has a proven track record in the water sector, with past projects for Thames Water including the supply of steelwork for the expansion of Crossness and Beckton sewage treatment works.
Image 1: ECS Engineering Services has been appointed as a framework contractor by Thames Water for the provision, of bespoke pumps.
---
About ECS Engineering Services
ECS Engineering Services has over 30 years experience in delivering high quality, reliable and cost effective engineering solutions, specialising in bespoke design and construction of water, energy and environmental processing and management projects.
In conjunction with key supply partners, ECS has the expertise and capacity to design and install a wide range of water control engineering projects. With in-house fabrication services, which have CE Marking approval to EXC4, well equipped and highly skilled engineers can also complete structural steelwork, bespoke fabrication work and access metalwork to the highest standard.
With a complete range of site services available, ECS offers a full turnkey project managed service for mechanical and electrical installations including managing civils contractors and supplying pipework, control and automation work to ensure that every installation is installed and commissioned to the highest standard. Existing clients include the majority of the UK Water Utility companies, Government Agencies and Internal Drainage Boards.
---