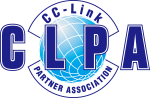 The power of collaborations to automate the industry on show at PACK EXPO Las Vegas
The CC-Link Partner Association (CLPA) will be showcasing how key solutions that can merge information technology (IT) and operational technology (OT) have the ability to enhance productivity in the packaging and processing industries at PACK EXPO Las Vegas. From September 27-29, machine vendors visiting booth #SL-6617 will be invited to view how state-of-the-art solutions to create well interconnected, high-performance applications can be supported by a strategic partnership, such as e‑F@ctory Alliance.

PACK EXPO Las Vegas is one of the world's most comprehensive events for businesses in the packaging and processing sectors across any vertical industry, including food and beverage as well as pharmaceutical. One of the key topics of discussion during the show will be how automation and manufacturing technology can help companies meet increasingly ambitious market demands. In effect, these solutions are essential to developing next-level digital manufacturing strategies.
As leading experts in this field, the CLPA and Mitsubishi Electric will be showing how collaborations, such as the CLPA itself and Mitsubishi Electric's e‑F@ctory Alliance, are crucial to create advanced Industrial Internet of Things (IIoT) frameworks to improve responsiveness, flexibility and efficiency – ultimately boosting productivity. More precisely, these global initiatives are committed to bringing businesses forward on their journey to digital manufacturing with high-speed connectivity, reliable data and precise control – all deployed using tailored, robust and proven technologies. The members, which include manufacturers of industrial components, machine builders, specialist system integrators and software providers, are working together to offer flexible, optimized solutions based on converged IT/OT. Attendees to the joint booth will be able to join presentations on the benefits of being a part of the e-F@ctory Alliance. Also, they will have the opportunity to learn more about the CLPA, its open industrial network technologies, including CC-Link IE TSN, as well as how vendors can create certified products that leverage these solutions for next-level industrial communications.
Thomas Burke, Global Strategic Advisor at CLPA, comments: "We are thrilled to exhibit at PACK EXPO Las Vegas and look forward to showcasing how being part on a network of automation industry leaders can advance the development of successful digital solutions for packaging and processing applications. By providing the level of data convergence, transparency and availability needed to set up effective IIoT environments, partners can enable the digital transformation of business. We invite anyone interested in learning more about the CLPA, e‑F@ctory Alliance and the range of technologies developed by these associations to talk to our experts on stand #SL-6617."
Visit booth #SL-6617 at PACK EXPO Las Vegas, Las Vegas Convention Center (Las Vegas, Nevada), from September 27-29, 2021, to learn more about the CLPA and e‑F@ctory Alliance: www.packexpolasvegas.com
Image 1: Find the machine vendors visiting booth #SL-6617 and learn about the Solution Interconnectivity
---
About The CC-Link Partner Association (CLPA)
The CLPA is an international organization founded in 2000, now celebrating its 20th Anniversary. Over the last 20 years, the CLPA has been dedicated to the technical development and promotion of the CC-Link open industrial network family. The CLPA's key technology is CC-Link IE TSN, the world's first open industrial Ethernet to combine gigabit bandwidth with Time-Sensitive Networking (TSN), making it the leading solution for Industry 4.0 applications. Currently the CLPA has over 4,100 corporate members worldwide, and more than 2,000 compatible products available from over 370 manufacturers. Around 38 million devices using CLPA technology are in use worldwide.
Anyone interested in joining the organization can apply here: https://www.cc-link.org/en/clpa/members/index.html
---