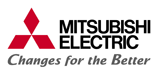 Total Automated Solutions joins Drive Solutions Centre network
Mitsubishi Electric welcomes Total Automated Solutions (TAS) to its Drive Solutions Centre (DSC), a network of leading drives and automation specialists. This strategic agreement will enable TAS to provide an even more comprehensive service offering to its customers, enhancing their competitiveness.

The use of Mitsubishi Electric's automation equipment has helped drive the success of TAS since its foundation in 2007. The company develops customised industrial automation systems for customers across multiple industries, from blue chip organisations to smaller businesses.
By becoming part of the DSC, TAS will provide solutions for an even wider range of applications.
Rob Iwanuschak, Technical Director at TAS, comments: "Mitsubishi Electric's automation components are robust, reliable and offer advanced functionality. Joining the DSC network will strengthen the technical support that we can offer our customers, who will benefit from extensive variable speed drive (VSD) knowledge as well as an in-depth system understanding."
TAS now has access to dedicated product and technical support to help it develop new solutions and extend the range of industries it can assist with advanced technologies.
Stuart Woodhead, UK Sales Manager at Mitsubishi Electric, adds: "TAS was carefully selected to be part of the DSC based on expertise and capabilities. We are delighted to have their specialists join our network of drive experts and look forward to working closely with them."
Rob concludes: "We will be able to offer a single point of contact to address all of our customers' automation needs, from digital transformation projects to condition monitoring, harmonic mitigation, energy saving and maintenance. We are thrilled to be part of Mitsubishi Electric's DSC network as this initiative will increase our own competitiveness and that of our customers."
Image 1: By becoming part of the DSC, TAS will provide solutions for an even wider range of drive applications. [Source: Total Automated Solutions Ltd, Mitsubishi Electric Europe B.V.]
---
About Mitsubishi Electric

With more than 100 years of experience in providing reliable, high-quality products, Mitsubishi Electric Corporation (TOKYO: 6503) is a recognized world leader in the manufacture, marketing and sales of electrical and electronic equipment used in information processing and communications, space development and satellite communications, consumer electronics, industrial technology, energy, transportation and building equipment. Mitsubishi Electric enriches society with technology in the spirit of its "Changes for the Better." The company recorded a revenue of 4,476.7 billion yen (U.S.$ 36.7 billion*) in the fiscal year ended March 31, 2022.
Mitsubishi Electric Europe, Industrial Automation – UK Branch is located in Hatfield, United Kingdom. It is a part of the European Factory Automation Business Group based in Ratingen, Germany which in turn is part of Mitsubishi Electric Europe B.V., a wholly owned subsidiary of Mitsubishi Electric Corporation, Japan.
The role of Industrial Automation – UK Branch is to manage sales, service and support across its network of local branches and distributors throughout the United Kingdom.
*U.S. dollar amounts are translated from yen at the rate of ¥221=U.S.$1, the approximate rate on the Tokyo Foreign Exchange Market on March 31, 2022.
---