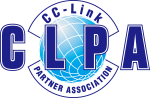 TSN improves digital twins in manufacturing
Digital twin technology is transforming manufacturing operations by offering real-time, virtual representations of key equipment and processes. In effect, these model replicas can boost the performance and capabilities of future-oriented technologies, such as artificial intelligence (AI) and Big Data analytics. To succeed in the creation of highly accurate, value-adding digital twin applications, companies should use Time-Sensitive Networking (TSN) as the enabling technology.
Tom Burke, Global Strategic Advisor at CLPA, looks at how businesses can leverage TSN-driven networks to build next-generation digital twins.
The concept of the digital twin has been around for many years, with product and process engineering teams commonly using 2D/3D renderings and process simulations as essential parts of their activities. Thanks to ground-breaking advances in modeling technology, these virtual clones can now take a leading role within manufacturing and support the latest digitalization trends in the industry.
In particular, they can be used for product lifecycle management (PLM) as they offer accessible, virtual models of products, processes, systems throughout their entire lifecycles. They are tuned by their physical counterparts, which are outfitted with sensors generating data. Accurate, comprehensive representations combine knowledge and technical descriptions from different fields and experts. As a result, businesses can benefit from powerful analysis, insight and diagnostics by comparing the digital twin model to the physical environment. Even more, it is possible to run what-if scenarios on a digital twin, saving time, wear, tear and the cost of running the physical systems.
Companies can move their decision-making capabilities even further forward by creating cyber-physical systems (CPSs), i.e. digital twins that can interact with their physical counterparts. To this end, smart sensors, actuators as well as other hardware and software solutions need to support open communications between physical and virtual assets. As a result, highly accurate digital models can be created to enable real-time visualization, control and optimization capabilities.
Digital twins and the IIoT
Next-generation digital twins and CPSs are, in essence, programs that take real-world data from a physical asset as inputs and produce predictions about its future behavior as outputs. Therefore, the successful implementation and use of digital twins relies on access to as much data as possible, including data from real-time control elements, typically isolated to separate networks. Digital twins also benefit from the precise exchange of time-critical from the sensors and device feeding the virtual model. Only in this way it is possible to obtain the most accurate digital representation and promptly execute actions to optimize the asset itself and its activities.
To address this access to control data, companies should move away from traditional connection solutions, which typically rely on isolated networks. In fact, a framework that supports the merger of transient control data and other traffic onto a single network is essential. This type of setup can be realized by utilizing Ethernet with Time-Sensitive Networking.
This is an innovative technology that was developed to create reliable converging networks by means of time-aware traffic shapers that schedule and prioritize network traffic. As a result, it is possible to deliver time-critical traffic with determinism while also transferring any other kind of data.
Physical assets can therefore send key information to their digital twins and CPSs to enhance accuracy and enable the next generation of real-time actionable insights. Subsequently, the real-world equipment can receive commands from their virtual counterparts to optimize actual operations based on advanced predictive models.
Succeeding in the creation of digital twins with TSN
Companies interested in utilizing TSN for the creation of next-level digital twins and CPSs can already benefit from proven network technologies, such as CC-Link IE TSN. This is the first open industrial Ethernet with TSN support and gigabit bandwidth. Thus, it is designed to handle converged communications and support Industrial Internet of Things (IIoT) applications.
Another key advantage of CC-Link IE TSN is the broad range of compatible automation products available from leading vendors. For example, Mitsubishi Electric is offering multiple TSN-enabled drives and controls. Other partner companies are also delivering compliant solutions. As a result, businesses can confidently set up successful physical systems based on these industrial automation components.
As smart machines and smart factories are steadily becoming a reality, being able to implement the core technologies that underpin these, such as digital twins, is essential to be competitive in the marketplace. By adopting CC-Link IE TSN, businesses will be well-equipped with a futureproof network technology that can help drive productivity at their facilities and boost competitiveness.
Image 1: To succeed in the creation of highly accurate, value-adding digital twin applications, companies should use Time-Sensitive Networking (TSN) as the enabling technology.
---
About The CC-Link Partner Association (CLPA)
The CLPA is an international organization founded in 2000, now celebrating its 20th Anniversary. Over the last 20 years, the CLPA has been dedicated to the technical development and promotion of the CC-Link open industrial network family. The CLPA's key technology is CC-Link IE TSN, the world's first open industrial Ethernet to combine gigabit bandwidth with Time-Sensitive Networking (TSN), making it the leading solution for Industry 4.0 applications. Currently the CLPA has over 4,100 corporate members worldwide, and more than 2,000 compatible products available from over 370 manufacturers. Around 38 million devices using CLPA technology are in use worldwide.
Anyone interested in joining the organization can apply here: https://www.cc-link.org/en/clpa/members/index.html
---