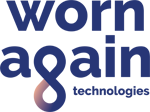 Wir knüpfen ein Netz für die Kreislaufwirtschaft
14th June 2022
Updated 16th November 2022
Worn Again Technologies (WAT) hat den Start des Swiss Textile Recycling Ecosystem bekannt gegeben. Die Initiative, die wichtige Akteure der gesamten textilen Wertschöpfungskette zusammenbringt, forciert die Entstehung einer Kreislaufwirtschaft auf Basis der innovativen Recycling-Technologie von Worn Again Technologies.
Um einen Paradigmenwechsel in der Modeindustrie herbeizuführen und eine echte Kreislaufwirtschaft zu erreichen, müssen alle Beteiligten der Wertschöpfungskette an einem Strang ziehen und auf dieselben Ziele hinarbeiten. Das Swiss Textile Recycling Ecosystem ist ein Netzwerk, zu dem sich Textilhersteller, Wertstoffsammler und -sortierer sowie Einzelhändler, Markeninhaber und Technologieanbieter zusammengetan haben. Die Parteien streben eine Zusammenarbeit an, um gemeinsame Nachhaltigkeitsvisionen für den Sektor zu verwirklichen.
Die Partner werden verschiedene Textilabfälle an die Demonstrationsanlage von Worn Again Technologies liefern, die 1'000 t Material pro Jahr verarbeiten kann und in der Nähe von Sulzer Chemtech, dem Scale-up-Partner von WAT, gebaut wird. Nach der Aufbereitung werden den Akteuren der Branche neuwertige Recyclingfasern aus Polyethylenterephthalat (PET) und Zellulose zur Herstellung neuer, hochwertiger Textilien geliefert.
Konkret wird das Konsortium aus den Hauptaktionären von WAT, Sulzer, Oerlikon und der H&M Group,bestehen. Darüber hinaus wird Rieter die Kurzstapelspinnerei unterstützen, Monosuisse sich um die PETFaserproduktion kümmern, Coop als Einzelhändler fungieren, TEXAID die Sammlung und Sortierung organisieren und zusammen mit Sallmann (ISA) und Serge Ferrari die Ausgangsstoffe liefern – alles koordiniert von Swiss Textiles.
Die Gründung des Swiss Textile Recycling Ecosystem ist ein wichtiger Meilenstein im Scale-up des Recyclingverfahrens von Worn Again Technologies. Sie dient dem Ziel, eine Kreislaufwirtschaft zu schaffen, in der nicht wiederverwendbare und schwer zu recycelnde Textilien wieder in die Lieferketten rückgeführt und zu neuen Fasern, Textilien und anderen Produkten verarbeitet werden.
Der Bau der ersten Demonstrationsanlage von Worn Again Technologies wird dieses Jahr in Winterthur in der Schweiz beginnen. Hierbei handelt es sich um einen entscheidenden Schritt auf dem Weg zur Hochskalierung und Kommerzialisierung der Recyclingprozesstechnologie des Unternehmens.
Hierzu Erik Koep, CEO von Worn Again Technologies: "Mit dem Start des Swiss Textile Recycling Ecosystem ist eine Vision Wirklichkeit geworden. Diese führende Gruppe gleichgesinnter Unternehmen wird dazu beitragen, die Modeindustrie von traditionellen, linearen Produktlebenszyklusmodellen auf ein umweltbewusstes, zirkuläres Materialkreislauf-Management umzustellen. Wir sind der Meinung, dass NullAbfall-Strategien nur dann funktionieren können, wenn der gesamte Sektor an einem Strang zieht.
In diesem Zusammenhang sehen wir das Ecosystem als eine Möglichkeit, die Nachhaltigkeitsbestrebungen in der gesamten textilen Wertschöpfungskette aufeinander abzustimmen, und als den nächsten Schritt auf dem Weg zu einer grünen Modeindustrie."
Torsten Wintergerste, Chairman von Worn Again Technologies und Divisionsleiter bei Sulzer Chemtech, fügt hinzu: "Wir freuen uns auf die Zusammenarbeit mit allen Mitgliedern des Swiss Textile Recycling Ecosystem. Ihre Unterstützung ist für uns von großem Wert, und wir wissen ihr Vertrauen in unser Projekt sehr zu schätzen. Die Mitglieder des Ecosystem werden unsere Demonstrationsanlage für Textilrecycling unterstützen, indem sie als Ausgangsmaterial geeignete Textilabfälle zur Verfügung stellen. Die Kooperation wird auch eine Schlüsselrolle beim Ausbau unserer Kapazitäten und beim Aufbau eines Netzwerks spielen, das den Bau von Großanlagen in aller Welt unterstützt.
Image 1: Die Schaffung des Swiss Textile Recycling Ecosystem markiert einen wichtigen Meilenstein in der Hochskalierung der Recyclingprozesstechnologie von Worn Again Technologies.
Image 2: Die Initiative bringt wichtige Akteure der Branche über die gesamte textile Wertschöpfungskette hinweg zusammen und unterstützt die Schaffung einer Kreislaufwirtschaft auf der Grundlage der innovativen Polymer-Recycling-Technologie von Worn Again Technolo
Image 3: Das Swiss Textile Recycling Ecosystem ist ein Netzwerk aus Stoff- und Textilherstellern, Abfallsammlern und -sortierern sowie Einzelhändlern, Markeninhabern und Technologieanbietern. (Bildquelle: shutterstock_2019164822
---
About Worn Again Technologies
Worn Again Technologies was founded in East London in 2005, with a vision to eradicate textile waste. Since 2012, the company has been in development of a unique polymer recycling technology which separates, decontaminates and extracts polyester and cellulose (from cotton) from non-reusable textiles. The dual PET and cellulose outputs can be reintroduced into supply chains to become new fibre, textiles and products as part of a continual cycle.
The regenerative recycling technology is being brought to life by an expert team and strategic partners who have a shared ambition of creating a circular textiles industry. The company has valued strategic investors including H&M Group, Sulzer Chemtech (global market leader in innovative mass transfer, static mixing and polymer solutions for petrochemicals, refining and LNG), Oerlikon (leading materials and surface solutions provider), Mexico-based Himes Corporation (a garment manufacturer) and Directex (a textiles producer), as well as the support of influential brands and partners, such as Kering, ASICS Europe, Sympatex, Dibella and Dhana.
In November 2017, Worn Again Technologies was invited to become part of the Fashion for Good scaling programme. In 2019, Worn Again Technologies received the ANDAM Innovation Prize, the PCIAW Outstanding Contribution to the Textile Industry and the 'One to Watch' at the Global Good Awards. In 2019, the company's Founder, Cyndi Rhoades, was also a finalist for The Circular Economy Awards Leadership award.
Worn Again Technologies is also a signatory and key contributor to the UNFCCC Fashion Industry Charter for Climate Action.
---